First Masked Singer Season 9 Costumes Revealed! 

During Sunday's NFL game between the New York Giants and the Minnesota Vikings was an exciting one if you were a Masked Singer fan.
While masked creatures weren't playing football, there was a commercial towards the end of the game that let fans in on some of the new costumes.
For those who don't know, back in December, FOX's hit reality show, The Masked Singer, was renewed for a season 9. In early January it was announced that this Winter/Spring season will begin on Wednesday, February 15th.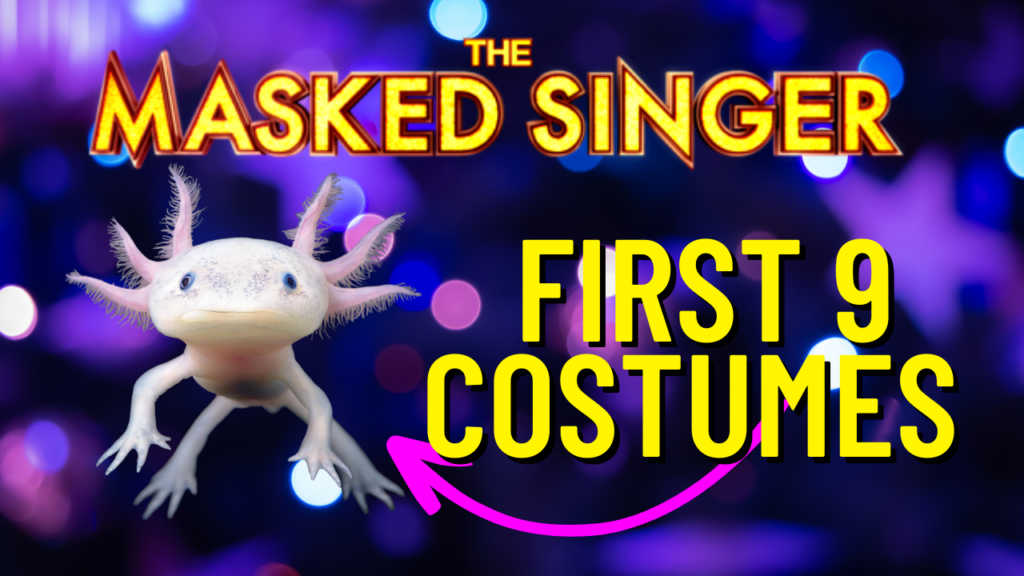 While this isn't the earliest the show has ever started, fans expected the show to be later on in March. Some fans do believe this new season is too close to the last and would say they have watcher fatigue.
Ken Jeong, Jenny McCarthy, Nicole Scherzinger, and Robin Thicke will be returning to the show to make guesses as to the identities of the singers behind the masks, and offer critiques of the performances.
Nick Cannon will also be back doing duel duties as host and as one of the Executive producers.
Prior to the game on Sunday, four rumored costume names had appeared on the Hollywood Headline website, The Futon Critic. That website announced that themed nights were coming back but didn't mention what kind.
They went on to say that the four costumes that we were getting include a french hen, doll, axolotl, and moose. While this hasn't been confirmed just yet, what can be confirmed are the costumes released during the game.
Also See: Selena Gomez Is Dating The Chainsmokers' Drew Taggart
Most viewers missed the commercial since it was only 15 seconds long and didn't feature the real images of the costumes. Instead, it included just a list that said, Mustang, Gargoyle, Jackalope, California Roll, and Dandelion. 
We can assume that we will be getting photos of these costumes in the coming weeks since the Season 9 Premiere is less than four weeks away.
The first theme night has also been announced but in a strange way. The studio audience website, On Camera Audiences, announced it in their promotion for the filming of the January 24th episode. This episode will be themed to the 1970s band ABBA.
In the below, we break down the commercial and talk about the costumes.
Before you watch please consider subscribing as we will start bringing back our daily Masked Singer video.