Masked Singer Episode 10 Recap
Last night was such an amazing episode of The Masked Singer. In this episode we had Chrissy Metz stop by as a guest judge.
The show really changed up the format by allowing the contestants to take off their masks to do their interviews. It was very different and something we didn't expect. Of course, they still have shields on which means nothing was revealed.
One person was voted off which was Robopine. This was a big surprise since he was actually really good. Robopine was revealed to be Tyrese Gibson. (We were right!!)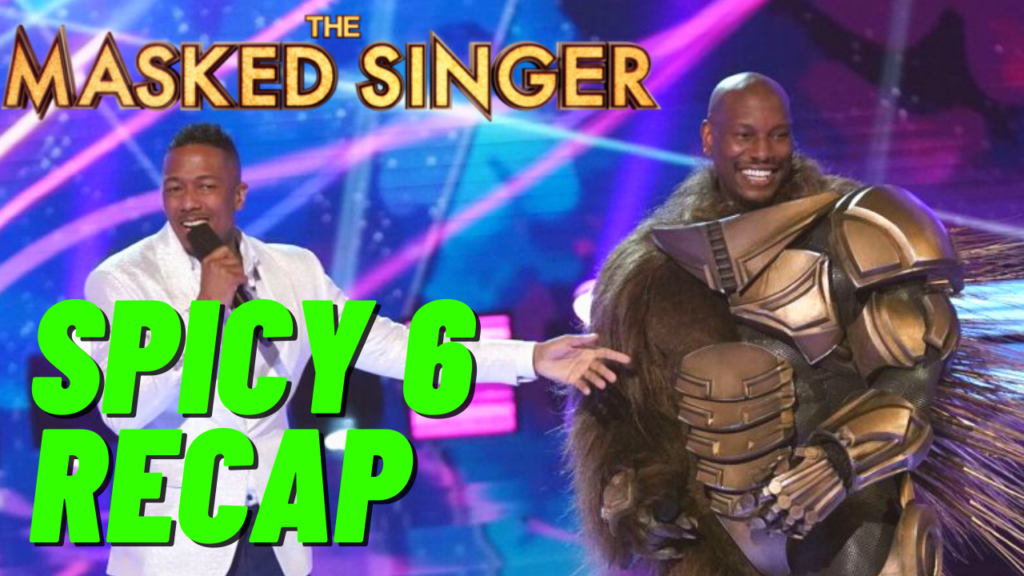 Let's break down the new clues and the pitch correct audio.
We also still have our Masked Singer pins for sale. CLICK HERE to purchase.
We a video going through all the audio and clues at the bottom of this article.
Yeti Clues
When my daughter was born, I dropped everything to rush home to be the first to hold her. It was so important to me because my Nana was the first to hold me, and we have an unbreakable bond. I didn't really find purpose in life until I became a dad. My children are always pushing me to be bold.
Visual Clues – Panda Bear, Ice Cream, Pacifier
Mind Reader Clue – Corn
Piglet Clues
I've got a pretty embarrassing story I've tried to keep hidden. Back in my fraternity days, my bros and I decided to shave our heads in unity right before the party of the year. Well, that's when I found out I have a huge birthmark on the side of my head shaped like an apple. Dude! I had no idea. Then I run into the sorority girl of my dreams, and she just says, "You really need hair." But, look, it all worked out. I found my real dream girl who loved me and my apple head.
Visual Clues – Vampire Teeth, Birth mark, 4 on the floor, gold bars
Mind Reader blocked by Cludledoo – He says he caught touchdowns from Dan Marino
Black Swan Clues
As a little girl, I always put a hat out on the street and, like, sing for people. I would ask what they wanted to hear, and I just had absolutely no fear. I'm really trying to channel that fearlessness now that I'm all grown up. So tonight I can't wait to continue my journey with a joyful song by one of my favorites of all time.
Visual Clues – Umbrella, Little Pony, Baby, An Atom, Soda can, New Hampshire
Mind Reader – Mariah Carey
Russian Dolls Clues
When we first started, we never would have expected that putting ourselves out there like that would open us up to some pretty harsh criticism. Growing up, we were laughed at. Even the way we looked was criticized. – Like we could help it. – You know, the haters are gonna hate, but what we were doing is what we love to do. We've embraced not being the coolest 'cause we reached a lot of people who maybe felt like outsiders just like us. Embrace not being cool? I can't relate. Now we know it's what's inside that matters most.
Visual Clues – Dime and nickle, belt buckle, Wok
Mind Reader – Kangaroo
Chameleon Clues
As a military kid, I always had to adapt from city to city. I became good at making friends, but saying good-bye year after year? Like, it really sucked. But it made me understand the importance of unity, and now I have a solid base that always has my back. Captain's hat. And tonight I'm busting out a jam from one of those friends, another lizard, the Dragon, and I hope you party with me.
Visual Clues – Orange Slices, A Plane, Capt's hat, brownies, $ sign