Masked Singer Super 8 Recap
Last night was an AMAZING episode of The Masked Singer!
We were graced by having two hours of clues, music and revealed.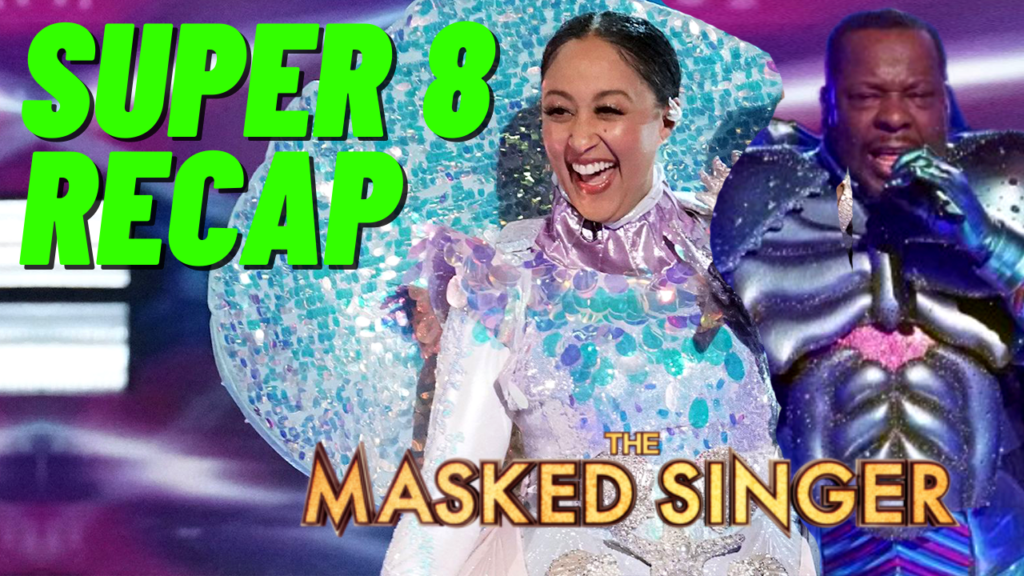 Let's recap what happened in the show, go through the clues and breakdown the pitch correction audio (At the video at the bottom of the article)
Singer and actress, Rita Wilson, was our guest judge for both hours of the show. Wilson provided some good commentary plus she rapped!
This episode was the first time we got to see Group A and Group B perform for the first time.
Group A and Group B contestants, at this point, consisted of The Crab, The Piglet, The Robopine, The Black Swan, the Seashell, the Chameleon, the Russian Dolls and The Yeti!
The Cludle-doo stopped by and interrupted the show. Not only that but we also got a theme song to the Cludle-doo.
He stole our password to our YouTube channel today and posted an hour long version of his theme song. CLICK HERE to listen to his song.
In the end two masks were revealed.
The first mask to go was the Crab which was revealed to be Bobby Brown!
The second mask to go was the Seashell which was revealed to be Tamera Mowry!
Let's break down the clues from the night!
Piglet Clues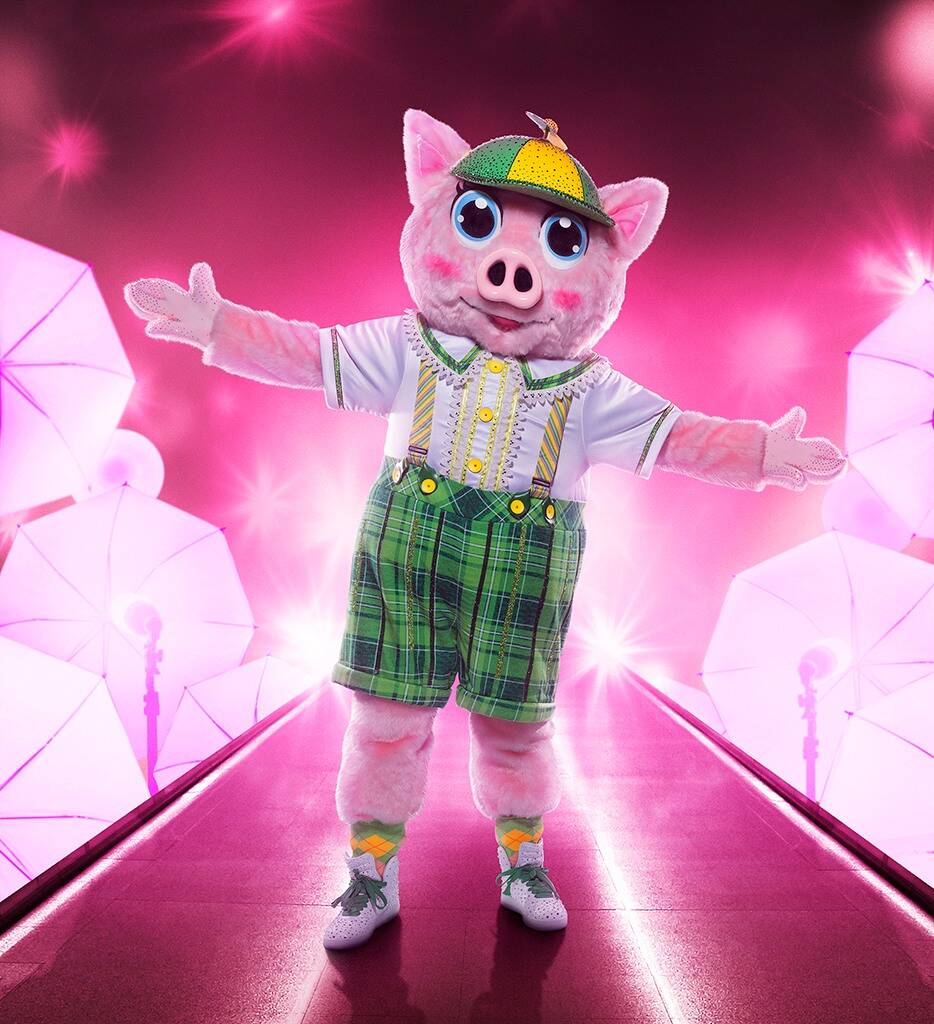 While you see me as the happy-go-lucky Piglet, my life hasn't always been smooth sailing. Not so many years ago, I was lost. I'd given up on my dreams, moved back home with my parents, and even broke my finger. It was a perfect storm of despair. Then, that Sunday at church, the pastor, who didn't know me from Adam, spoke of a vision he had of a man with a broken finger, and I knew it was me. He saw this man sailing a boat towards a terrible storm, doomed, until a higher power turned the winds around steering the boat to safety. I was totally freaked out. This was, like, a direct sign from God. So I packed up my stuff and changed course to L.A. To go after the life I always wanted.
Visual Clues – a pirate ship, a red peace sign, sunglasses, tree car fragrance, UFO
Food Delivery – Cotton Candy
Robopine Clues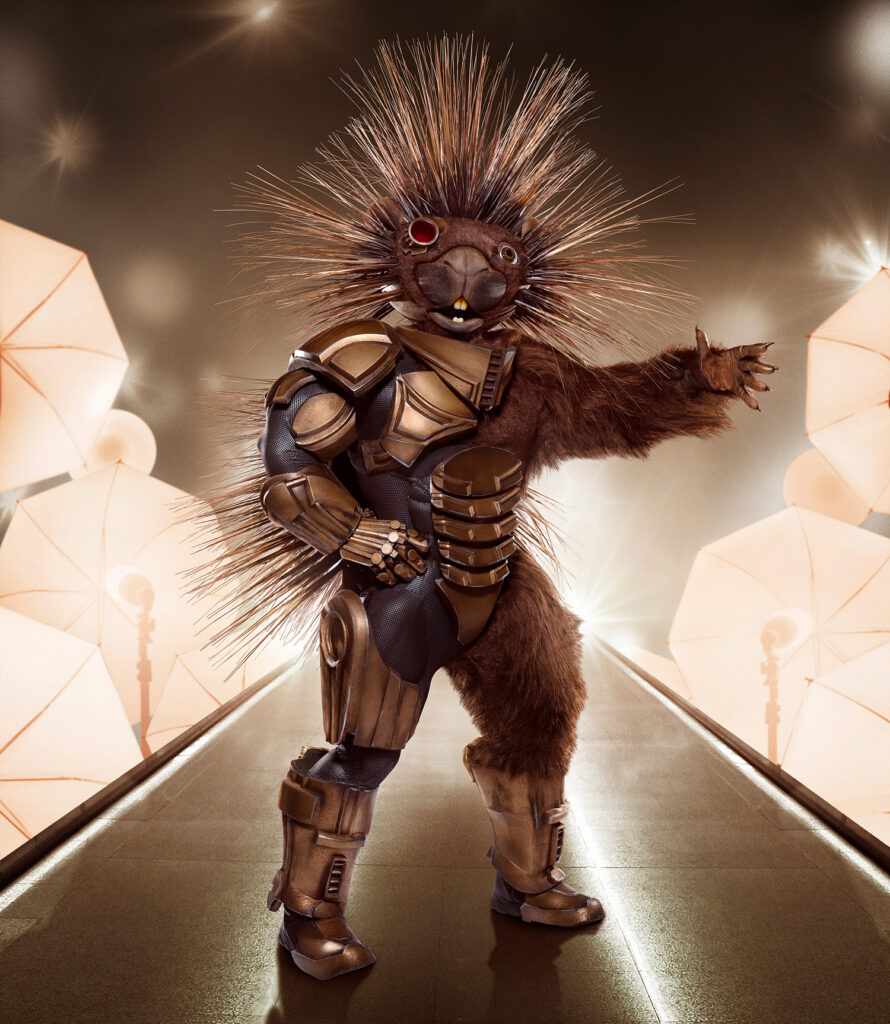 I've actually been struggling with depression lately, so being here has really given me a new confidence, especially when it comes to my voice. Growing up in my house was tough on my self esteem. I used to love singing in the shower, but my family would yell. So I never had the confidence to chase my dreams. Until one summer I was riding my bike and I stopped by a block party. My neighbor begged me to sing in front of everyone. Man, I was terrified. But I took the mic, closed my eyes– I just went for it. I was a hit. I felt this amazing sense of release.
Visual Clues – baby toys, a statue,
Food Delivery – Lobster
Chameleon Clues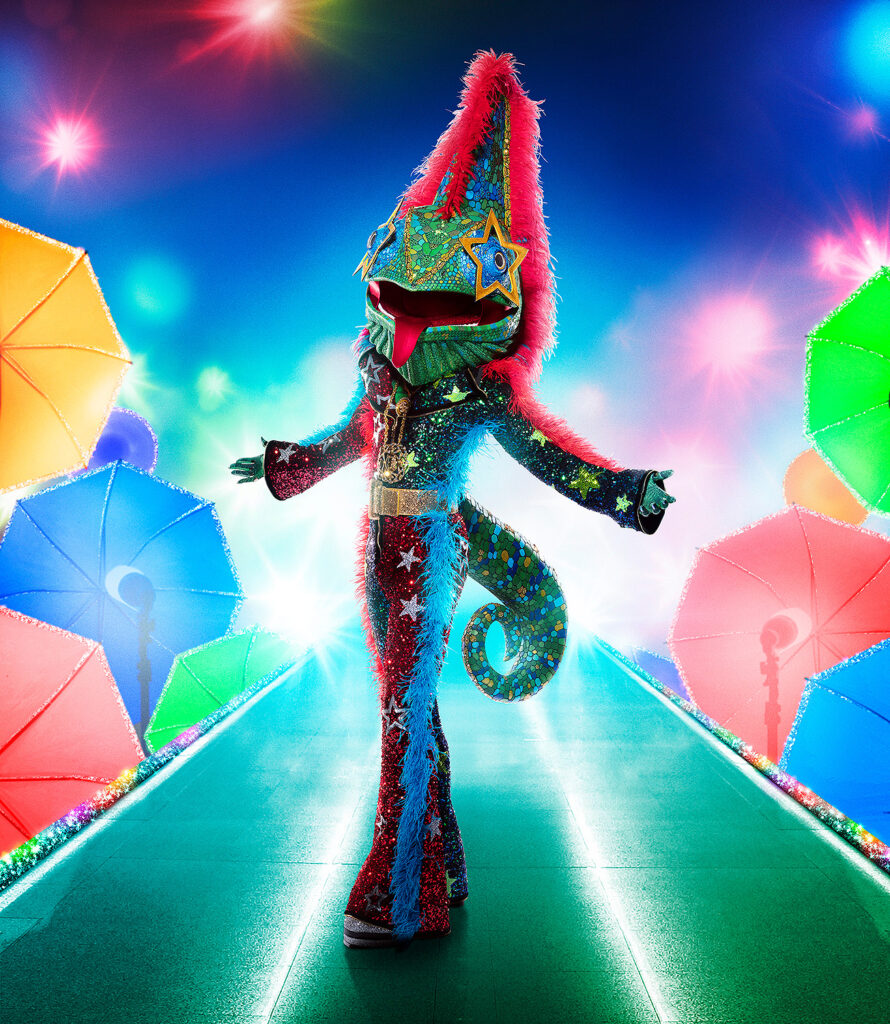 You know, ever since I was a little Chameleon, I've walked to the beat of my own drum. But I idolized a certain legend that I thought was the flyest and would have jumped through hoops to get to meet. I considered him the greatest of all time in his arena, the goat. When I got older, I got to meet him through a contest I won at a local radio station. It felt like I won the championship. Eventually, I even worked alongside him, the two of us as a team. And now I'm lucky to consider him a true friend, my ride or die.
Visual Clues – A fly with a #2 brief case
Food Delivery – MRE meal (Meals Ready-To-Eat), Antelopes fighting
Yeti Clues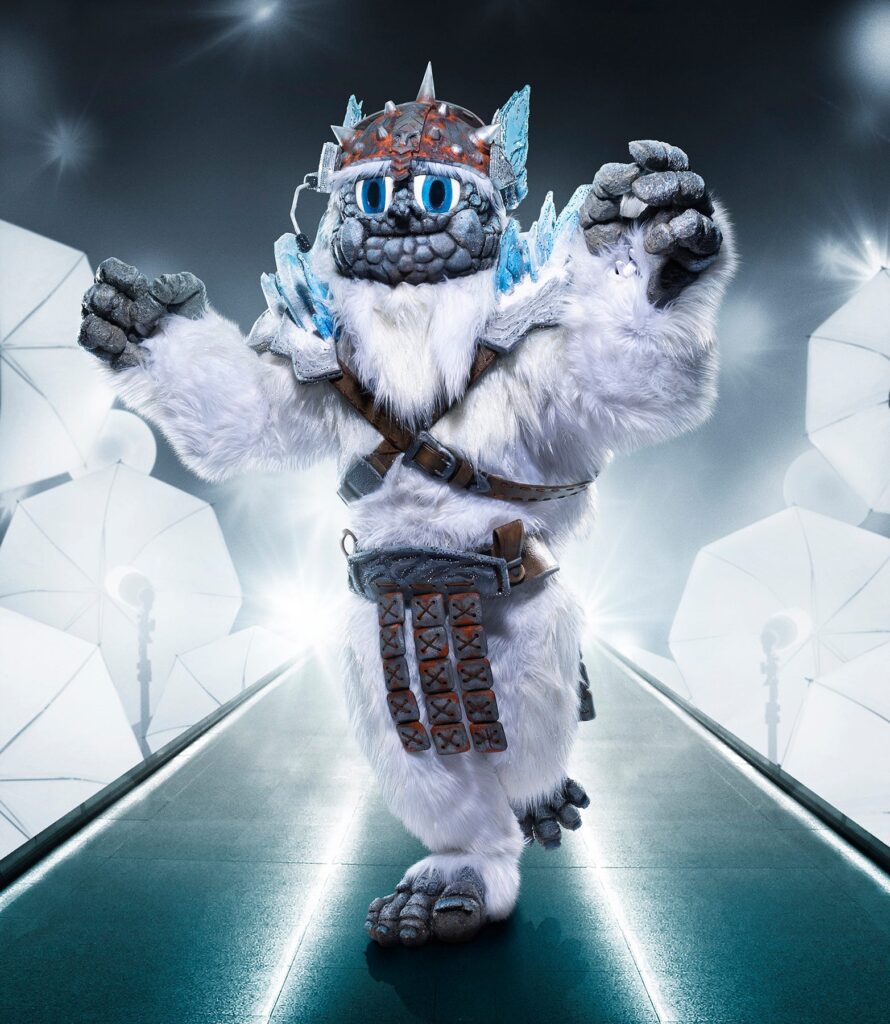 Yetis may get lonely, but that's when you find self-growth. Many moons ago, I had a once in a lifetime role that created an avalanche of success. But my ego caused tons of chaos and it all blew up. I blamed everyone else and I buried the feeling of failure deep inside of my icy core. I tried to forget it ever happened, but I couldn't escape hearing about the wreckage. I felt so lonely. But that's when I grew, and when I got the twice in a lifetime chance to do it again, I realized I was actually to blame for the mess. So I left my ego behind. It helped open my heart.
Visual Clues – Ring Toss Game, We saw, A,B,C,D, a stuffed Dog, Happy New Year gear.
Food Delivery – Donuts
Russian Dolls Clues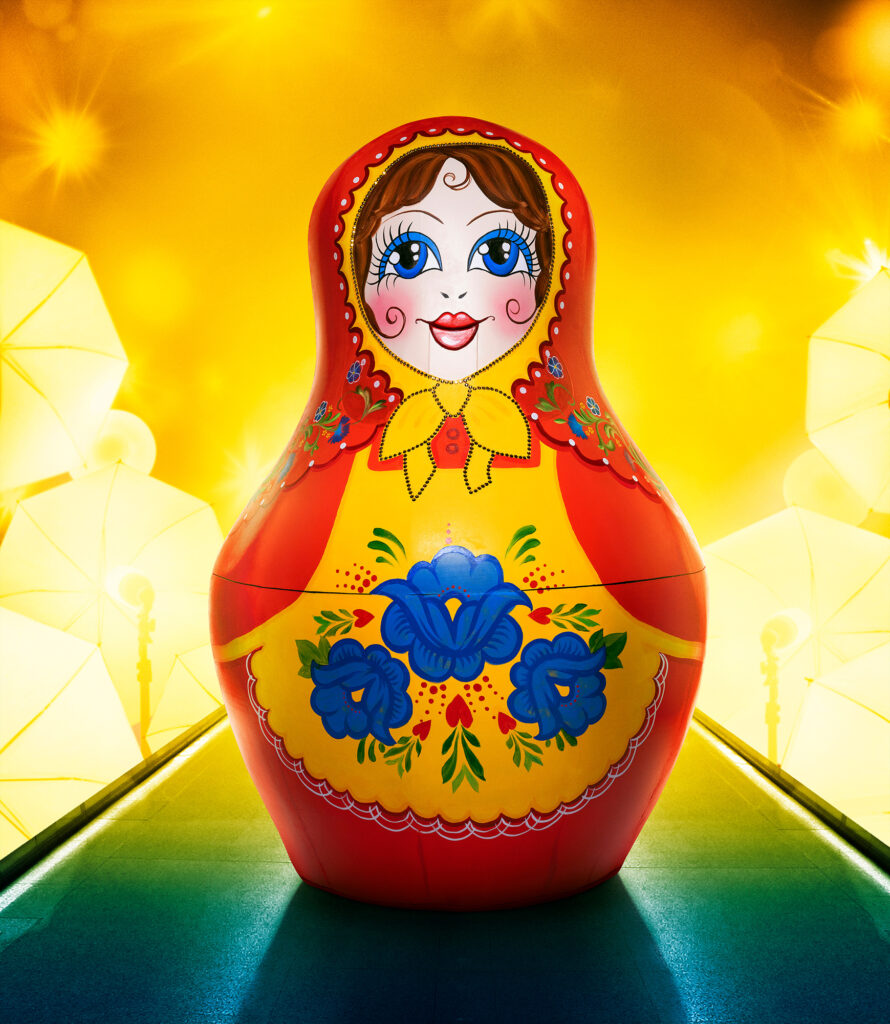 There was a time when we actually felt like everyone gave up on us. We were on top of the world, but suddenly, when we looked around, everyone was gone. We don't talk about it a lot, but it was tough to start from zero. For years, we went around in circles. Even a blessing from the king herself was thrown away. But we were resilient. How did we get back on top? Practice, practice, practice. And just when everyone counted us out, we sold out one of the world's most prestigious venues just around the corner. We love that you have no idea how many we are, what genders we are.
Visual Clues – Statue of Liberty, Made In Mikwaukee sign, an Indiana Ave post card, british underground, Eat Pray and blank
Food Delivery – Red Jellybeans
Black Swan Clues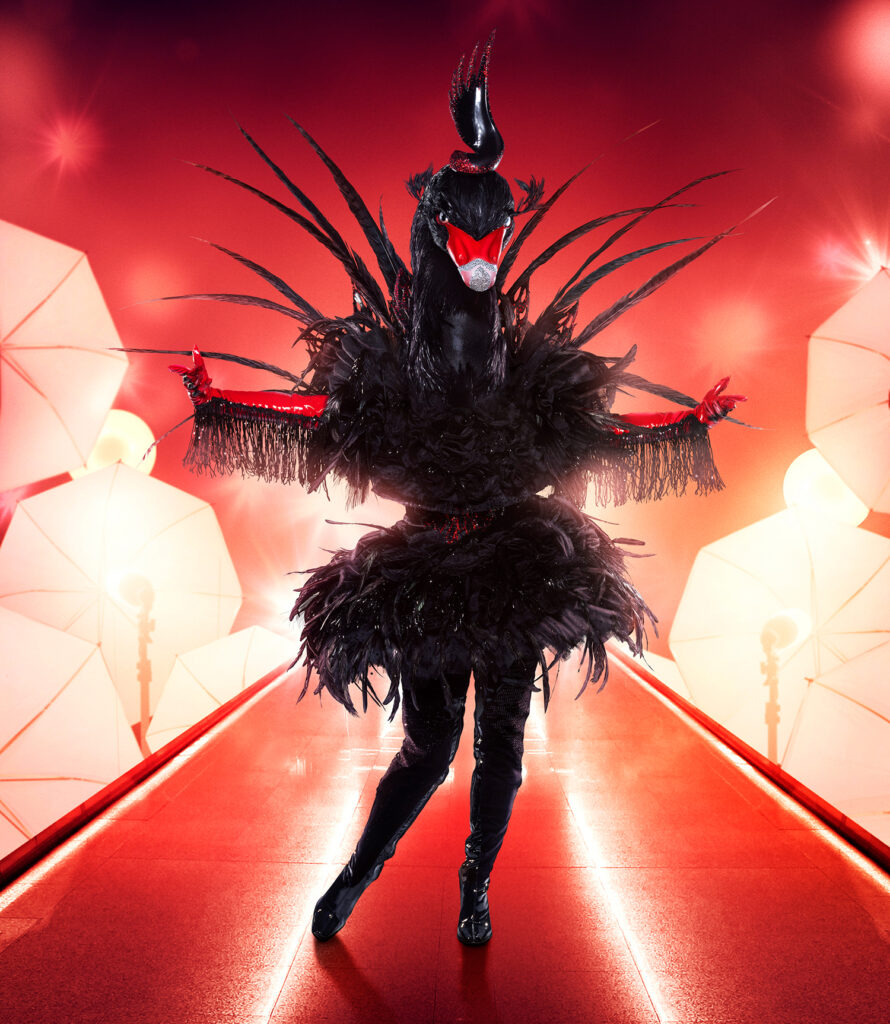 Growing up wasn't easy. It was just me and my mom in a one-bedroom apartment. We didn't have much, but she did give me the one gift that changed my life– music. At night, I'd sing for her, and it felt like my voice had the power to transport us both into another world where we never had to worry. When my career took off, I was able to buy my mom her first real home. I still tear up thinking about what that meant to her. And I continued to sing for her, but not to transport us somewhere else, because we were finally where we belonged.
Visual Clues – A bunny with a sign saying "I'm Late," A photo of her and her mom, record player, Noms, Glass Slipper
Food Delivery – Gold Fish
In the video below we go through the clues and pitch correct audio!
Please Subscribe! 
Famous Celebrity Found Wearing "Don't Talk To Me" Hoodie