Masked Singer Episode 3 Recap – Season 7
Last night was episode 3 of the Masked Singer Season 7 aka the Group A finals.
The Cyclops, Firefly, and Thingamabob battled it out to see who would make it to the show finale.
Going into this episode we knew that two people would be sent home.
In the end, Cyclops and then Thingamabob were sent home.
Cyclops was revealed to be Jorge Garcia (best known for acting in Lost, Once Upon A Time and Hawaii 5-0.
Thingamabob was revealed to be Jordan Mailata (he is the starting offensive tackle for the Philadelphia Eagles).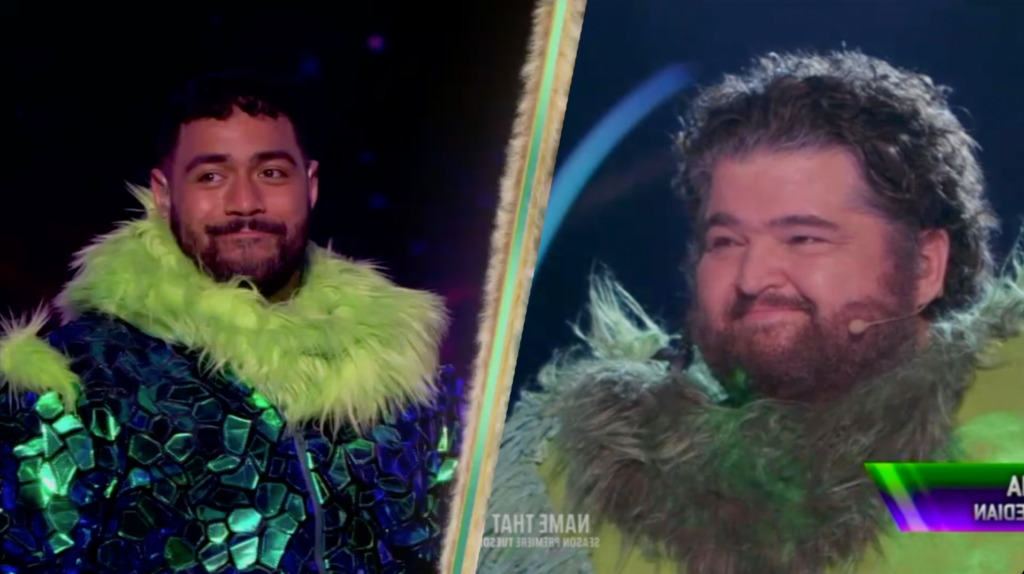 Now that Firefly is left she will compete in the finale (no date as of yet)
Here are her clues from last night's episode.
Firefly says in her clue package

I've never been one to shy away from the spotlight. Even as a young firefly, I loved to dress up in my mom's clothes and entertain my imaginary audience. Then one day my mom encouraged me to get in front of a real crowd– my neighbors! Ha! I even charged them to watch my show. And believe it or not, it was one of those neighbors who got me my first real gig. I've always been a shining star. I'm not just fire. I'm fly.
Showdown or not, I'm gonna light up that stage and let my voice shine, baby.
Visual Clues
Kanye
holding hands
dressing room
skate park
fire alarm
scissors
red dress
TNT
Check out the reveals from last night down below.