Masked Singer Australia Season 4 First Costumes!!
We have been teasing now a season 4 of the Masked Singer Australia and now we finally have something to share with you.
Over the 4th of July weekend, we were surprised to see that Channel 10, the network that airs the Masked Singer Australia, upload three new costumes.
In a post on Instagram we saw the first three Masked Singer Australia Season 4 costumes which are Mirrorball, Zombie, and Thong.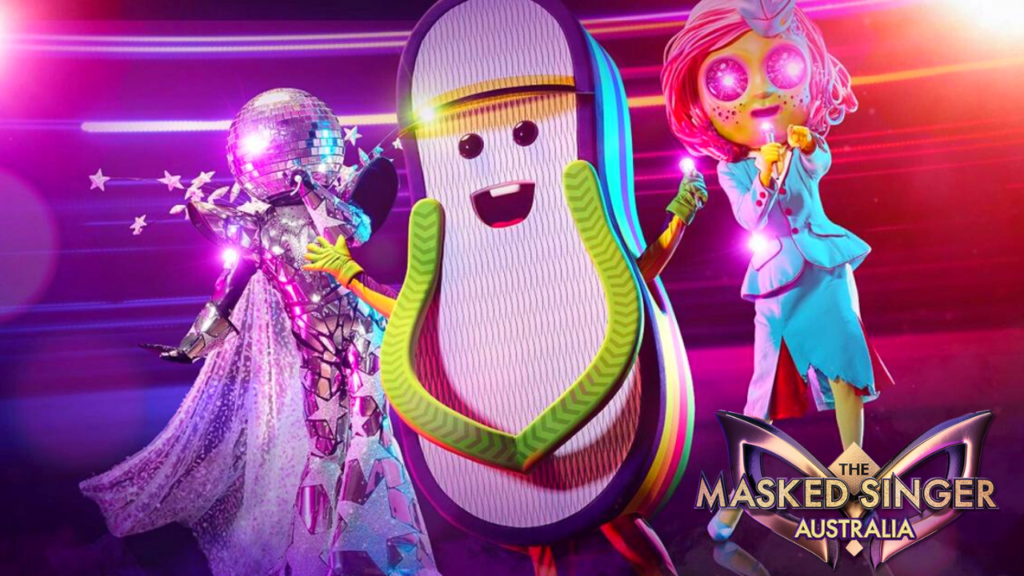 Once on their website, you are able to get a quick rundown of each of these costumes.
Mirrorball is ready to spin its way onto The Masked Singer Australia stage – but will they reflect the celeb under the mask?
Zombie joins us from beyond the grave. Typically, zombies are dead and slow, but rest assured our Zombie will put on a lively performance! It's a no-brainer!
And move over Pavlova, because there's a new Aussie icon stepping up this season! The iconic double plugger, Thong! Will they flip or will they flop?
At this time there is still no premiere date on when the Masked Singer Australia Season 4 will air but we are excited.
For those who recall, there is a completely new lineup of judges this season.
Leading the nation's biggest guessing game is our crack unit of powerhouse detectives: Mel B, Chrissie Swan, Abbie Chatfield, and Dave Hughes.
Dave is the only one who is coming back from last season plus the host Osher Gunsberg.
In the video below we break down each costume. Let us know which costume you are most excited for.