Masked Singer Episode 2 Winner Leaked
The Masked Singer season 8 premiered last week with an explosive change to its format. New for this season we see two reveals every episode in a winner takes all format. The winner of that week moves on to compete in the next round. 
After three episodes whoever ends up not being revealed becomes King or Queen and gets moved to the Semifinals. This goes on for nine episodes until we have three contestants left.
In last week's episode, four characters, Harp, Hummingbird, Hedgehog, and Knight battled it out with the Harp being declared the winner. 
The Hedgehog was then revealed to be Monty Python star Eric Idle, the Knight revealed to be William Shatner, and the Hummingbird eliminated with his reveal to be on this week's episode.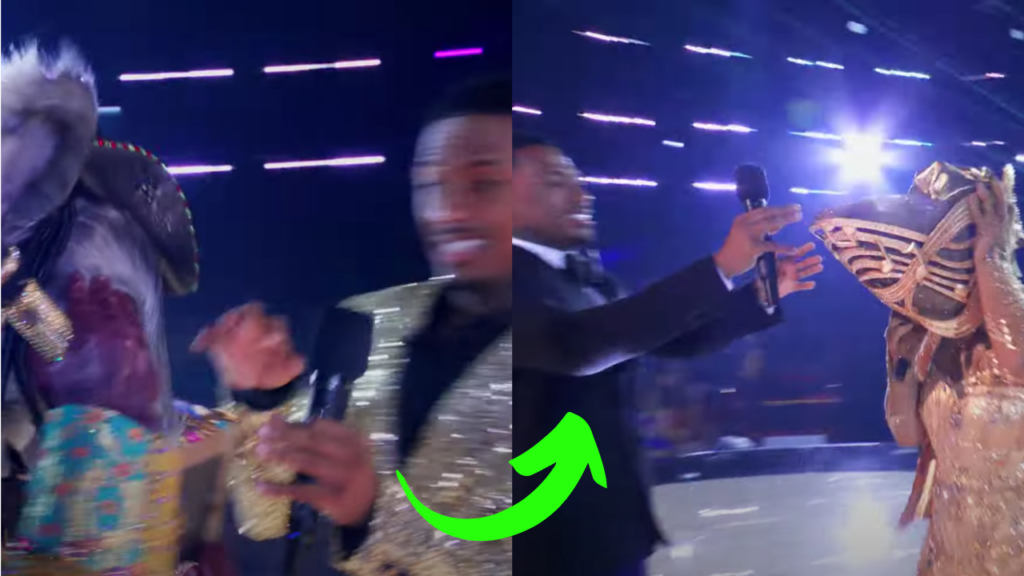 On Tuesday a preview for episode 2 dropped online and many took note of something not right.
In the video, we see that the Harp will be battling it out with the Pi-Rat and the Panther. In the video, you can see the Harp and the Pi-Rat both removing their masks. This is leading people to believe that the Harp and the Pi-Rat are going home but you would be wrong.
If you slow down the video, which you can watch at the bottom of this page, you see Nick is wearing a sparkly suit for the Pi-Rat reveal. This outfit matches the preview photos we have seen released by FOX.
There is a short clip of Nick helping the Harp take off her mask but in that clip, he is wearing a different suit. 
Fans in our Masked Singer Facebook group are wondering if that means the Harp will be moving on to Episode 3.
Do you think the Harp is moving on to Episode 3 of the Masked Singer season 8?