Those who turned on their television at 8 pm to watch the Masked Singer were met with a surprise. Baseball had taken over the channel with no Masked Singer in sight. Let's break down why there wasn't a new episode of The Masked Singer last night.
Currently, MLB is in their Red Hot October aka the world series. On Wednesday, October 12th, the Philadelphia Phillies were to take on the Atlanta Braves at Truist Park in Cobb County, Georgia.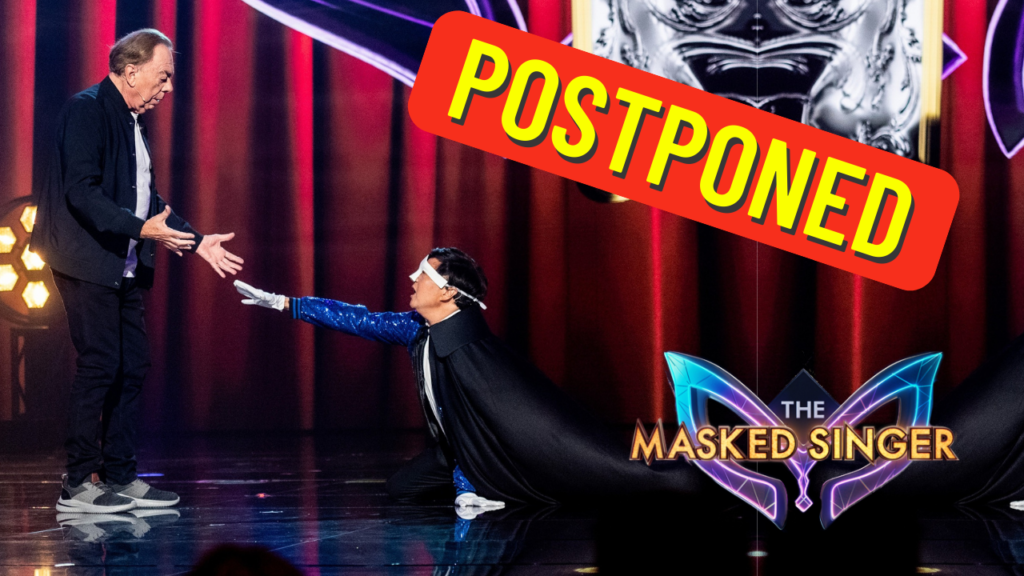 The game was set to start at 4:30 pm but Mother Nature had other plans. The skies opened up and it rained for hours on end. The tarp was taken out to the field and FOX and the MLB said that the game would still go on but with a rain delay.
By 6:30 pm word finally got out that the game would start back up at 7:30 pm. 
We were in the middle of our Live Stream when word go to us that the Masked Singer would go on but rather at 10:30 pm. Those in Canada though were lucky. They were getting the show on their regular time. (Don't go back and cheat).
The Masked Singer posted on Facebook letting folks know that the show would continue after the game.
A typical MLB game lasts about 3 hours so many guessed that the show would be on by 11 pm at the latest.
The ninth inning ended with the Braves taking game two over the Phillies 3 to 0.
Also see – Blake Shelton To Leave The Voice 
Just as they went into a commercial break, FOX and the Masked Singer put up a post on Facebook saying "We're sorry we missed you tonight, but we'll see you next week."
This meant that not only would there not be a new episode that night but also there wouldn't be a new episode at all this week.
Masked Singer fans will have to tune in next Wednesday at 9 pm to see the Mermaid, Robo-Girl, and Maize fight it out. 
In the video below we break this down in more details.