Miley Cyrus Responding To Bruno Mars or Liam Hemsworth?

Miley Cyrus' new single "Flowers" has been making waves in the music industry for its emotional and raw lyrics, but it also bears a striking resemblance to another hit song: Bruno Mars' "If I Were Your Man."
Both songs explore themes of past relationships, with Cyrus singing about healing from her ex-husband Liam Hemsworth and Mars crooning about the things he would do differently if given the chance. Both songs are also characterized by their soulful, R&B-inspired melodies, which add to the emotional impact of the lyrics.
One of the most notable similarities between the two songs is their use of metaphor. Cyrus' use of the imagery of flowers in "Flowers" is a powerful metaphor for the growth and beauty of love, just as Mars' use of the phrase "If I Were Your Man" is a metaphor for the longing and regret he feels for not being with the person he loves.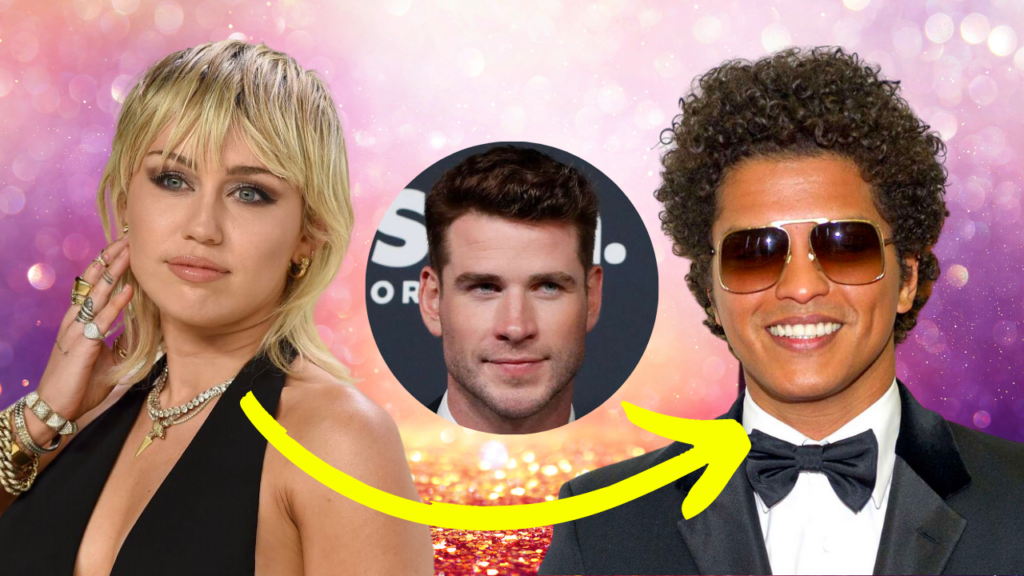 Another similarity is the use of a powerful, emotive chorus that really packs a punch and almost sounds like Miley is responding to Bruno's "If I Were Your Man."
Bruno's lyrics go on to say "I should have bought you flowers / And held your hand / Should have gave you all my hours / When I had the chance / Take you to every party 'cause all you wanted to do was dance" in a chorus of her own.
Also See: Everything We Know About 'The Masked Singer' Season 9
Miley's lyrics seem to answer that with, "I can buy myself flowers," she sings. "Write my name in the sand / Talk to myself for hours / Say things you don't understand / I can take myself dancing / And I can hold my own hand / Yeah, I can love me better than you can."
Youtube Joey Contino was able to edit both songs together to hear what they would sound like if sung together.
Watch the video below
Do you think Miley was responding to Bruno or singing about Liam?