Masked Dancer Episode 5 Preview
It's Finally Here!! It's time for the MASKED DANCER Super Six
The Super Six Masked Dancer contestants are; Hammerhead, Tulip, Exotic Bird, Cotton Candy, Zebra and Sloth
Who do you think will make it to the Top 5? Who do you think will win it all??
Join me as we go through all the clues, spoilers and changes on the show!
To get things started we do have a We do have a guest judge tonight, Whitney Cummings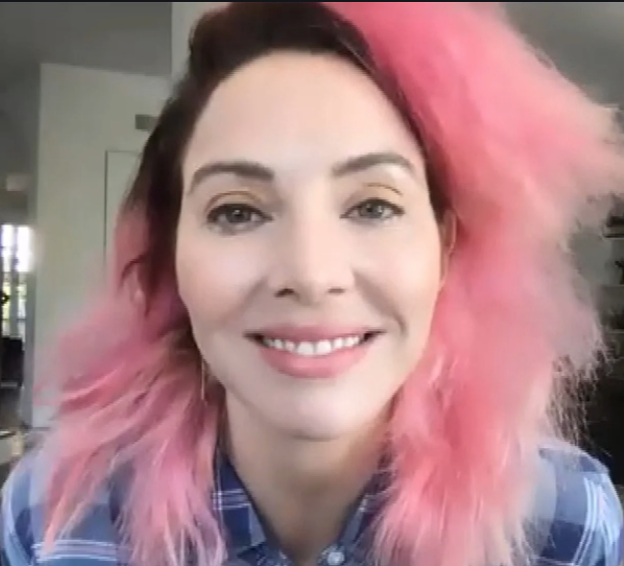 Before we dive into the Masked Dancer, let's talk about Masked Singer.
Right now on On-Camera-Audicnes, you can get vertical tickets for the masked singer season 5. Filming starts on Tuesday Feb 2nd.
Below is the link to sign up
https://on-camera-audiences.com/shows/The_Masked_Singer
Let's go into all the clues we have from the last 6 performers. Remember we have three reveals that you can check out by clicking the link below.
Cotton Candy
Episode 1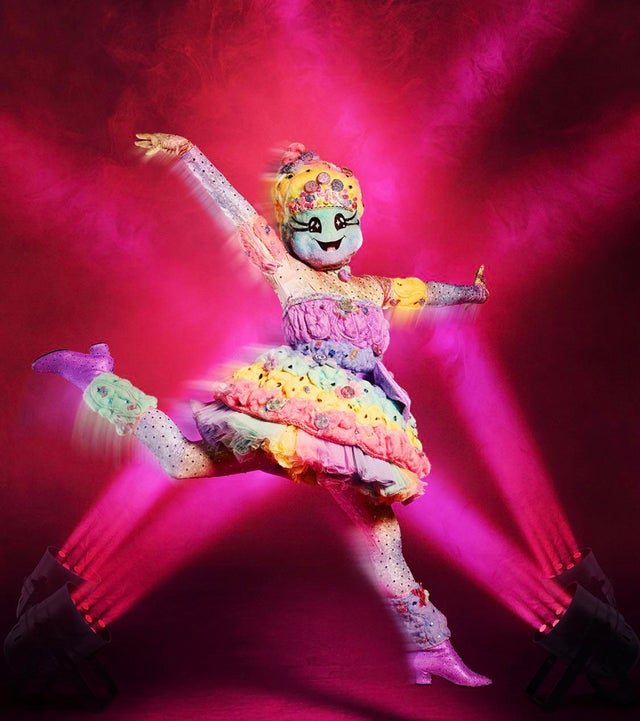 I'm definitely a perfectionist. But things in my life haven't always been so sweet. Growing up, I was kind of an all-around whiz kid. I had big plans. But in order to chase my dreams, I had to move in with a new family. I was just a kid. And I got so homesick. I had trouble keeping up. But if I learned anything in my life, it's when times get tough, I can't just quit. I'm a fighter. And my new fam gave me a safe haven to keep going. With their support, I'm feeling more glamorous than ever. And now, nothing can stop me from being at the top, even after what happened at my rehearsal yesterday. Again just with the come down, with that transition, keep spinning and keep moving.
Visual clues: English style breakfast, wizard hat and wand chalkboard drawing, clock, lips cupcakes
Word Up word: Prime time
Episode 3
I grew up in a place where life was carefree and simple–for everyone but me. It was so hard to balance practice with everything else in my life. I missed out on so many milestones. And I started to feel iced out from kids my age. I even missed my high school prom.
It made me want to scream sometimes. But all these years later, I'm truly grateful for those sacrifices. 'Cause I made it here. And once again, I'm taking a big risk. My last performance, it was just me and my partner. But tonight, I'm with a group of the most talented dancers. So I have to stand out and show the panel why I deserve a spot in the Super 6.
Visual clues: Ice, lipstick, hawk with an American flag, peace sign/two fingers
Word Up word: Team player
Zebra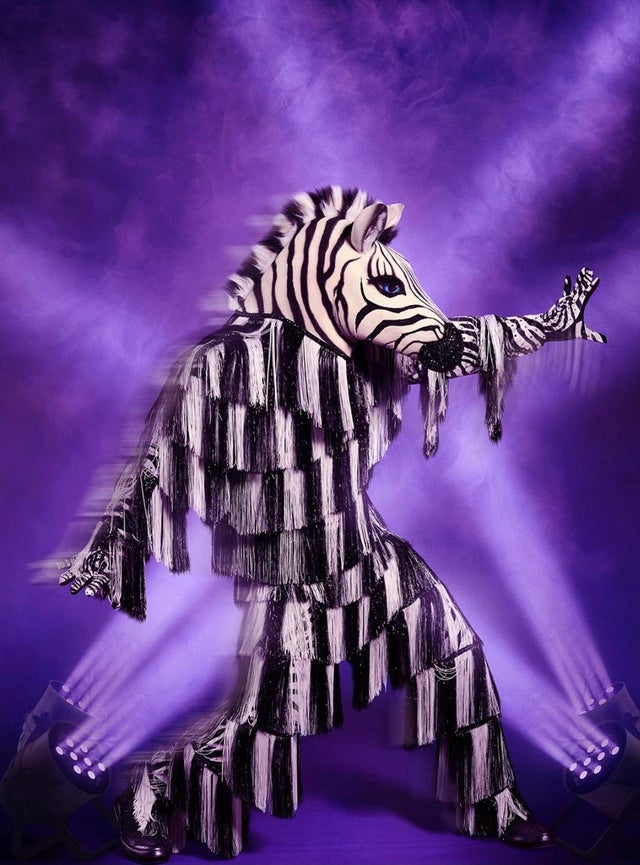 You haven't seen me in a while. To be honest, I've kind of fallen out of the limelight. But I know a thing or two about running on a low gas tank. I grew up in a rough neighborhood, where there was only one kind of love, tough love. New kids moving onto my block only meant more street fights. Those teenage years left me aching in my heart. There was only one direction to go, up. It was time to earn my stripes and become larger than life. Fast forward all these years, and now, the president knows my name. I'll tell you, sometimes my life truly feels upside inside out. But being on this show right now is so important to me. It's a big part of my second act and shifting back into a higher gear. And once I get going again, I'll never stop.
Visual clues: A medal, the number 11, a red car with "os" written on it, hot dog costume
Word Up word: Comeback
Episode 3
I've been missing ever since my golden promotion to ZEO. Our mission at Zebra, Inc. is to help others, especially those who may not be able to help themselves. Childhood was hard, surrounded by poverty and crime. But also, I always had love, and I never would have made it to where I am today without the support of some great mentors and friends. And that's why I need to give back and be a hero to all the little zebras out there who need someone to believe in them.
Visual clues: 'ZEO' desk name plate, U.F.C., cinnamon, a broken record
Word Up word: Champion
Sloth
Episode 2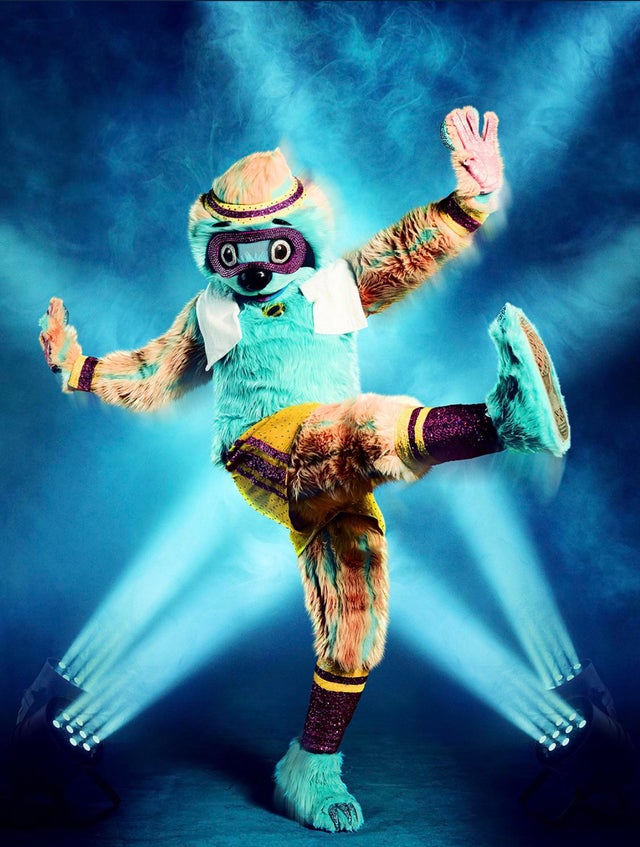 You think I'm slow like other sloths? Think again! I'm the muscles from the jungle. Just kidding. I worked hard to get to where I am today. When I was a kid, I had a bad accident. People talked down and dirty to me and said that I was just a Mickey Mouse operation. But I didn't give up. And now I wake up each day stronger than yesterday. And when I'm doing what I love the most, I feel alive. I'm here to inspire a whole new generation to never stop chasing your dreams. But no need to call the feds, OK? If you were ever told you're not good enough or you should give up, then this dance is for you.
Visual clues: D.R. badges, laboratory flask, toothpaste, red solo cup with the number "13"
Word Up word: Broadway
Episode 3
Last week was one of the scariest things I'd ever done in my life. Just kidding. That's not hard for stars like me. But I didn't always feel that way. When I was young, we moved to a new place with a new language. I didn't fit in. Eventually, I got a reputation as a bad boy. The truth is, I was afraid to show people the real me. But I took a chance and jumped. And it worked. I learned so much about myself.
So tonight, I'm taking another chance and baring my soul on stage. It's not easy for me to be vulnerable. But if I can make you laugh in the process, then it'll all be worth it.
Visual clues: Sports balls, boom box, I love you card, clapperboard
Word Up word: Leading man
Hammerhead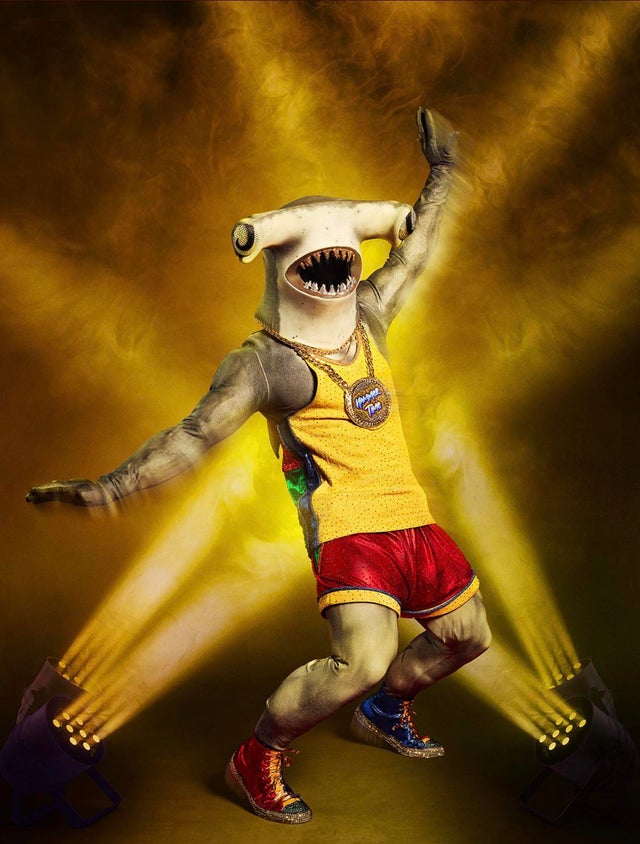 As a shark, I've always been killing it. I'm a workaholic. But things have never come easily to me. I made them happen. I became famous almost too quickly. That early fame? It felt great at the time, but then it started to feel like my best moments were behind me. I had departed from who I was and shifted into who I thought everyone wanted me to be. I realized I just wasn't happy. So now, I'm visiting everything I missed out on. I swim away from what comes easy and straight towards everything that used to scare me. I pumped the brakes on where my life was headed. Now, moving backwards is the way I move my life forwards, staying hungry for learning, for love, and for life.
Visual clues: Burger with soup spelling out 'TALK', 'Joe' mug, 6:00 AM alarm clock
Word Up word: Dramatic
Episode 4
I have layers. Years ago, when I first entered the public eye, I had one shot, one opportunity. I didn't want to lose myself. But I sort of did. I gave up my dream of being a lawyer. I was depressed, like I was locked in a cage. Eventually, I realized that in order to succeed, I had to embrace both parts of me– my fun-loving side and my disciplined side. And this performance is a combination of both. Fear is no longer a factor for me. Though the dance steps are really hard. I finally found my purpose in my situation.
Visual clues: Eye chart with an "E", stand up comedy stage, 'Navigating the Shores of Life' book, wedding cake
Word Up word: Heart breaker
Exotic Bird
Narrator: Deep within a secluded tropical terrain, we find a species of bird in their natural habitat: at the top of a racetrack.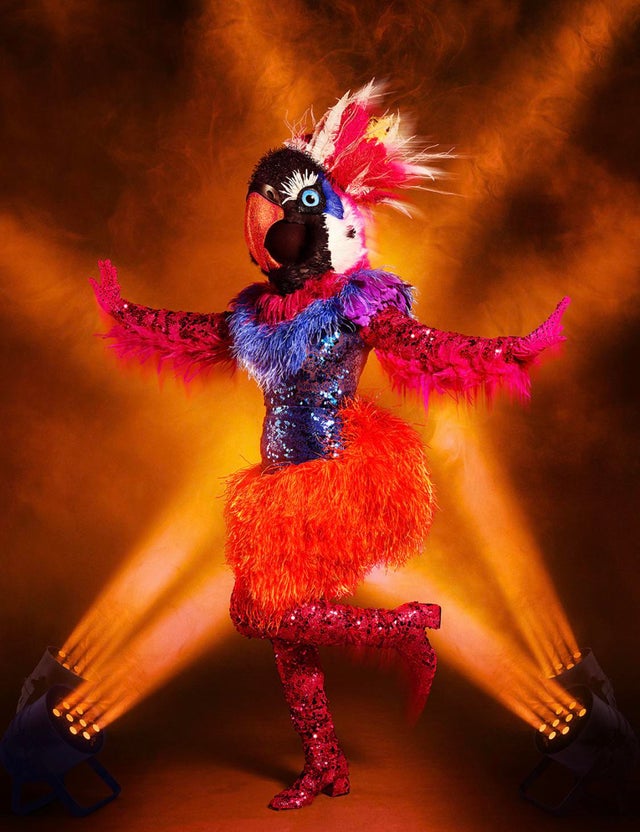 Exotic Bird: Hey, who said that?
Narrator: A racetrack. This is an athlete.
Exotic Bird: Get outta here! This is my story. I'm Exotic Bird, and here's a few things about me. As you can probably tell, I'm a little competitive. I started when I was a teenager. I was lucky enough to win big pretty quickly. But it definitely wasn't easy after that. I felt attacked a lot for losing, for my relationships, even just for being a big bird. But I'm not going to let those shamers control my life. Win or lose, I will keep flying. OK, Narrator, back over to you.
Visual clues: Glitter gun, perfume, carton of eggs with 'best by 07' printed on the side.
Word Up word: Scored
Week 2
Every single day I'm onstage is a good day. Last round, my confidence was overflowing. But that wasn't always the case. Right before the biggest opportunity of my life. I got really sick with a savage bird flu. I could barely breathe. There was only one person who could help me, my mama bird. She told me, "Baby, what you were born with nobody else has. That's your gift. And right now, it's up to you if you're going to share it with the world. This moment will define who you are for the rest of your life." With her support, I went out and served up something legendary. As my mama told me, these hips don't lie.
Tonight, my performance matches the roller coaster ride of my life.
Visual clues: Football, pie
Word Up word: Number 1
Tulip
Episode 1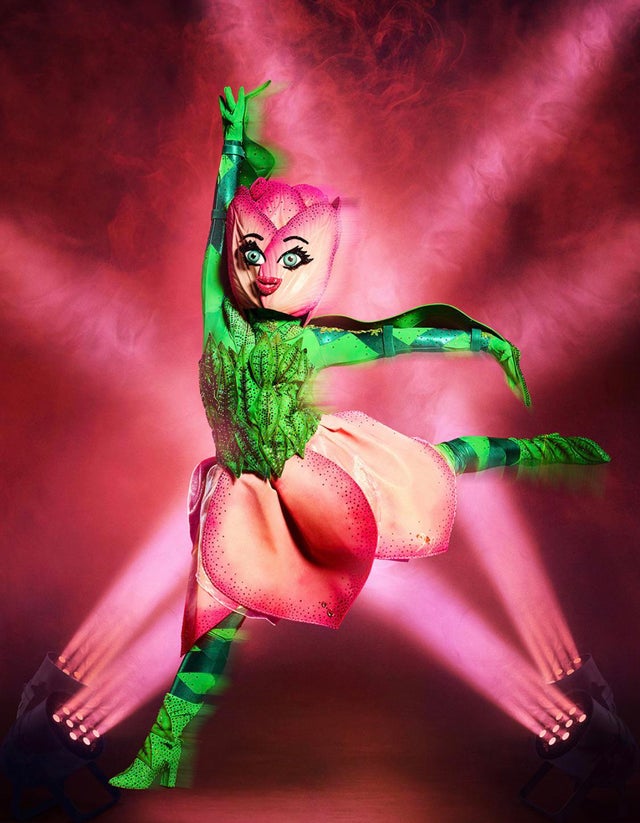 Tulip: Hey, guys. I thought I wouldn't have anything to talk about in this video. But then I found this job. I don't want this to sound like one of those good guy, bad guy stories, but growing up, I was teased all the time. My confidence tumbled. But I tried my best to not let trolls get in my head. I packed up my things and found a new, sunnier place to call home–where people were chill with the stranger things about me. For the first time, I felt like I can really breathe and be myself. Tonight, my dance is dedicated to anyone searching to find their place in the world. After all, we're all in this together.
Visual clues: The number '11' on cereal, acrobatic club photo, 'AL–>DC' bus ticket
Word Up word: Triple
Episode 4
Last time you saw me, I tapped like there was no tomorrow. I felt like a rock star. The toughest part about this competition has been keeping mum about it to everyone I know. And especially to my best bud. We used to be super competitive. I could see she was so great at everything. I want everyone to see me the same way.
Eventually, we realized, why waste time arguing? Am I right? Now day and night, she's always there for me through my struggles. And whenever I feel frozen in place, she's the one to hype me up. And she taught me that to connect with people, I have to be vulnerable and show emotion, which is very different from my first performance. But that's exactly what I'm going to do
Visual clues: Chalk, pyramid, eclipse
Word Up word: Princess
Now we do have a full video going through the details! Watch it below and remember to subscribe!