The Masked Dancer Episode 6 Recap
Last night was Episode 6 of The Masked Dancer and it was an insane one! 
The Exotic Bird, Zebra ,Cotton Candy, Sloth and Tulip battled it out for the last four spots!
We had guest judge Mayim Bialik stop by and was quite funny! You know Bialik from "The Big Bang Theory" and "Call Me Kat."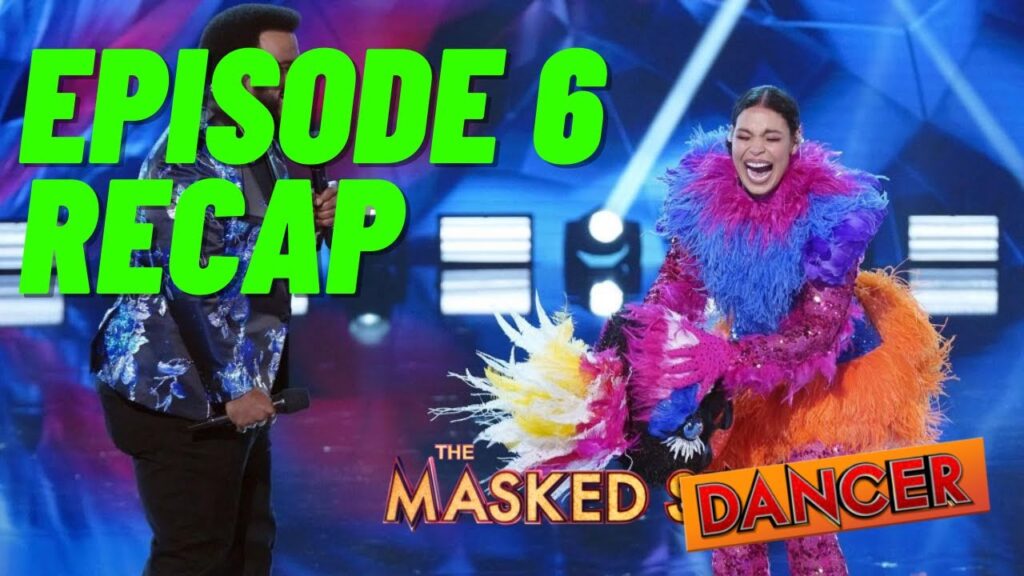 The Exotic Bird was revealed to be Jordin Sparks! This has been a guess of ours for the past few weeks! 
Paula Abdul was the only person on the panel to guess it correctly. Ashley Tisdale did come in at the reveal to agree with Paula but in the end it was Paula who said it first.
For the clues this week, the contestant's dancer partner gave us some new clues. This is different from before as we always heard the celebrity talk. This makes the pitch correct audio useless as their dancer partner may not be well known so we won't have an audio reference to match it to.
Another change we had last night was that "Word Up" was back. Let us know in the comment section what segment you like better, "Word Up" or "Rapid Fire.?"
Before we dive into the clues can we talk about the CG. I think Fox may have heard us a few weeks back when we said the CG wasn't up to pair. On this week's episode they recalled did a good job on making the fake audience look real. Check out the photo below.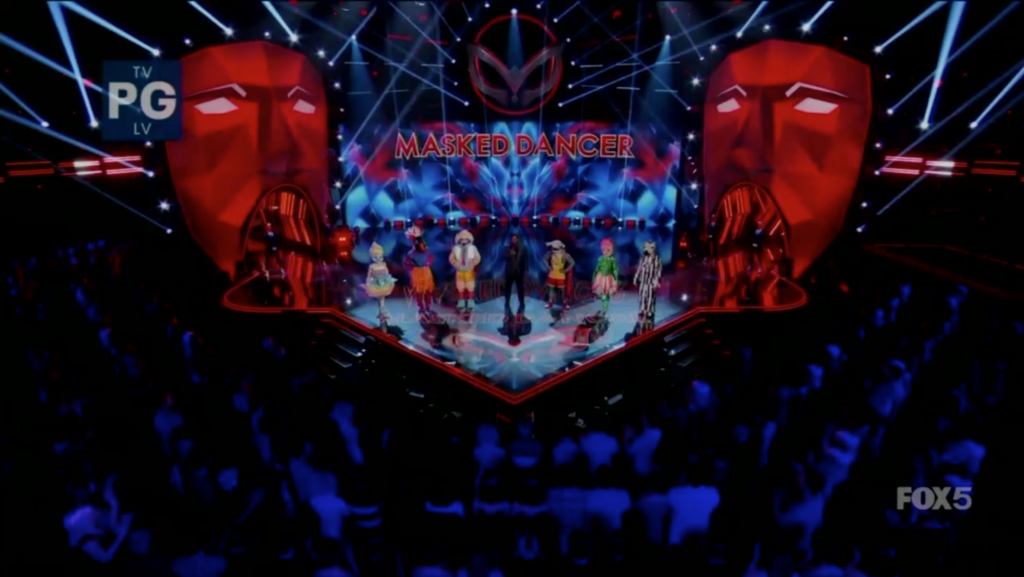 Now let's break down the clues from last night.
Tulip Clues
Tulip's dance partner told us that she invited him over for the premiere of the Masked Dancer. They have a super handshake they do before each performance. He went on to say that dancing runs in Tulip's family
Visual clues includes a purple star on an ice coffee cup, a peanut butter and jelly sandwich and a potato chip bag.
Tulip's Word Up Clue was achievements
The judges guesses were Haylie Duff, Liza Koshy, Jamie Lynn Spears.
Zebra Clues
Zebra's dancer partner told us that he's a champion in his field, his mussels are like cinder blocks and he has zero fat on his body. Lastly we learned that he has two countries cheering him on.
Visual clues includes a hello bag with the price $19.92, $1,000 bill with a bumblebee on it being dropped into a "For Good Will" bucket.
Zebra's Word Up Clue was author
The judges guesses were Barry Bonds, Oscar De La Hoya, Conor McGregor
Sloth Clues
Sloth's dancer partner tells us that he is very funny off-stage and that she has seen him on tour being funny. She goes on to say that it's strange to be teaching him as he's usually the leading man. We got to learn that he speaks three didn't languages.
Visual clues includes a New York City Tour Bus driving around and a panda bear,
Sloth's Word Up Clues was "rose."
The judges guesses were Jack Black, Hugh Jackman, Harry Shum Jr.
Cotton Candy Clues
Cotton Candy's dancer partner tells us she goes for a 3-mile run in her mask overnight to practice in it.
Visual clues includes a gold watch with 3PM on it, a sash that says "Miss Perfection" a photo of cotton candy as a super woman holding a chocolate bar,
Cotton Candy's Word Up Clues was "prayer."
The judges guesses were Simone Biles, Hayden Panettiere, Kristi Yamaguchi
You can watch the video below which recaps the full episode