Exotic Bird REVEALED On The Masked Dancer
Last night was The Masked Dancer Episode SIX (Top 5) ! We got to see The Hammerhead Shark go home!
The Judges guesses for the Exotic Bird was Khloe Kardashian, Jennifer Hudson, Eve and Jordin Sparks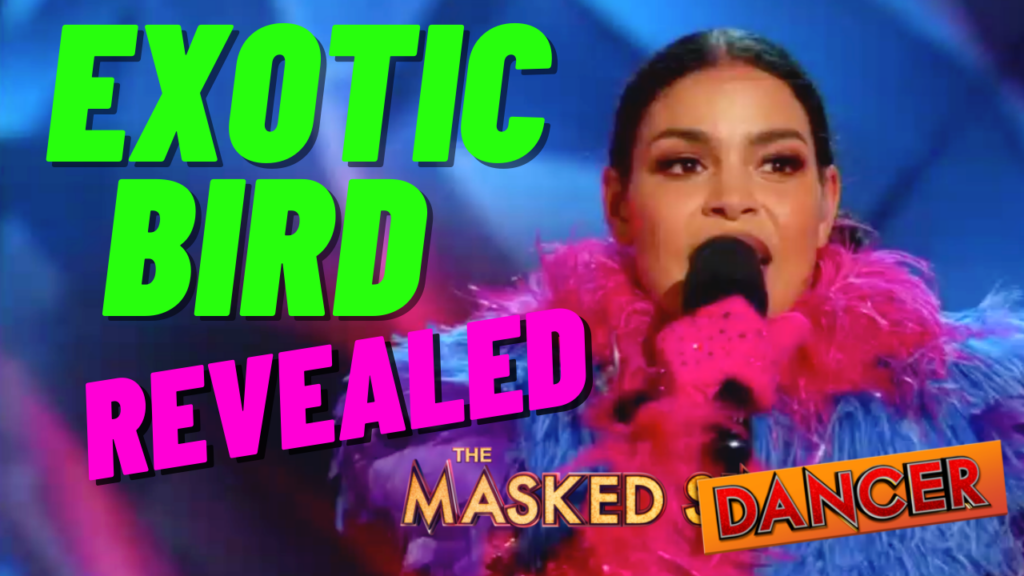 In the end The Exotic Bird was revealed to be Jordin Sparks! 
Paula was RIGHT once again! It seems like Paula is the only one who has been killing it on the show so far this season!
This means that we will be seeing the Tulip, the Sloth, The Zebra and Cotton Candy in the Top 4 next Wednesday!
Below is a video of the Exotic Bird's reveal!
Let us know if you are happy with it being Jordin Sparks! 
We have been guessing it was Jordin Sparks for the past few weeks now. The pitch correct audio we use in our videos indicated early on that it was here but her clue last week about the Rose Tattoo really set her in.
Jordin sparks had a hit song called "Tattoo!" Congratulations to those who thought it was Jordin!

If you haven't done so yet please be sure to get your Masked Singer season 5 tickets before they run out. Click the link below for all the details on the Masked Singer season 5 tickets.