Celebrity Found Wearing "Don't Talk To Me" Hoodie
Could we be seeing the same mistake we saw twice last season on the Masked Dancer?
For those who don't know, every contestant who performs on the Masked Singer or Masked Dancer are kept secret. From the moment they arrive to set until they get home, their identity is kept secret.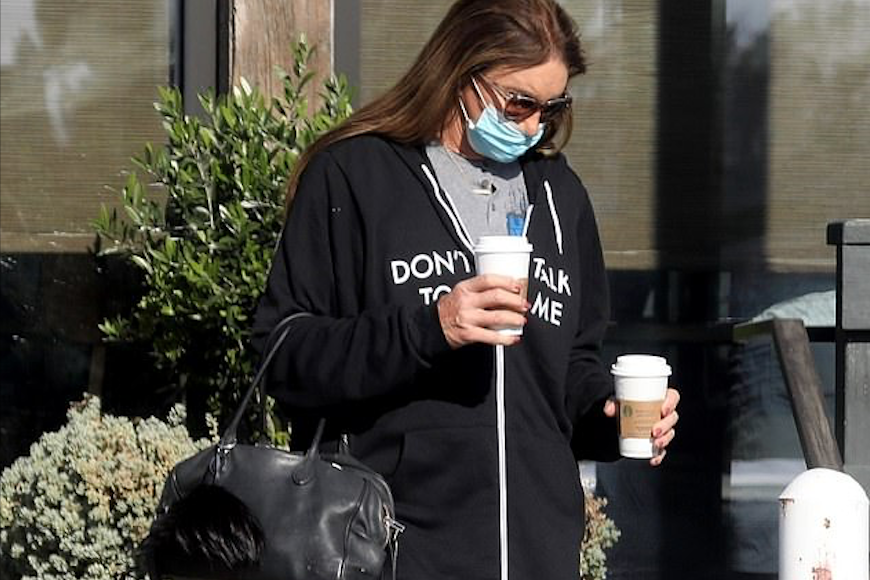 One of these ways the producers of the Masked Singer do this is by having the celebrities wear visors, gloves and a massive zipper hoodie that says ""Don't Talk To Me."
This hoodie is seen in many of the Masked Singer / Masked Dancer behind the scenes videos they air on TV.
Last season of the Masked Dancer two of the celebrities had been seen near one of these and later on it was confirmed that they were on the show.
Of course we are referring to Mackenzie Ziegler, who mom was seen wearing the hoodie and Maksim Chmerkovskiy, whose wife Peta was seen wearing it.
Well today there was yet again another celebrity making their way in public wearing this hoodie.
Caitlyn Jenner, who is famous from the E! show, "Keeping Up With The Kardashians," was seen around Los Angeles wearing this hoodie, according to The Daily Mail .
This could mean a ton of things!
The show had officially filmed the finale of season 5 of the Masked Singer on Sunday February 28th. It is possible that now that the filming is over she felt comfortable wearing the hoodie or totally forgot that she had it on.
Now this doesn't mean that she is on the show. It could be someone close to her is on it.
There is no way to know for now but we get to see the season 5 premiere of the Masked Singer next Wednesday March 10th!
We were just introduced to a new costumes of the Russian Dolls just a week ago and folks think they already know who it is. If you want to learn more about it click the link below.
Fans Guess On Who The Russian Dolls Are – The Masked Singer