Masked Singer Premiere 5 Preview
This Wednesday March 10th is the season 5 Premiere of The Masked Singer and the stakes can't be any higher. [Preview Video Is At The Bottom of The Page]
This season is going to be unlike anything you have watched before due to all the changes they made.
On this episode we will see Group A perform for the first time. Masked Singer Group A includes The Russian Dolls, The Seashell, The Raccoon, The Snail and The Porcupine.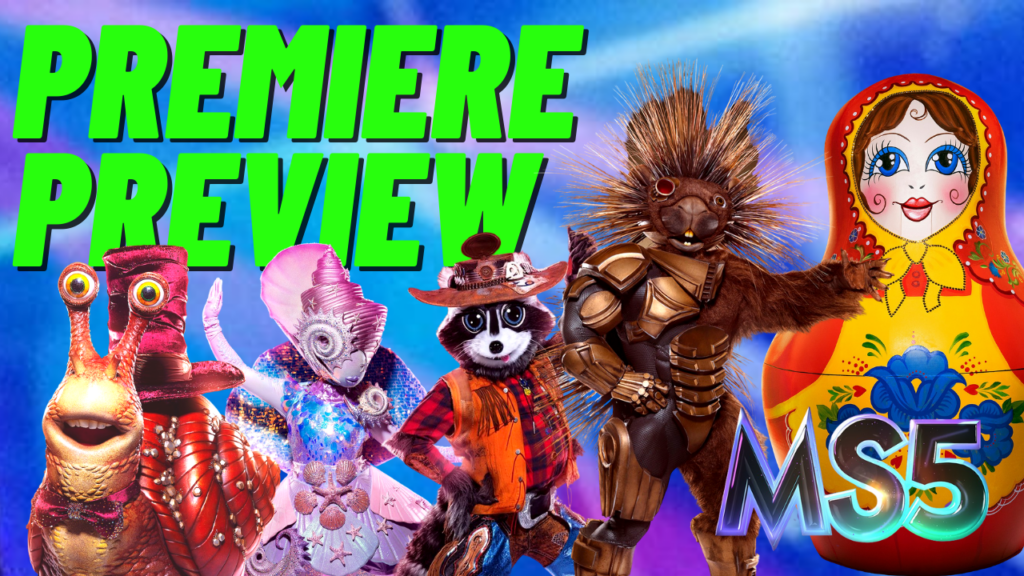 The Masked Singer Group B, which includes The Pig, The Chameleon, The Phoenix, The Black Swan and The Grandpa Monster, will premiere on March 17th.
Nick Cannon will not be hosting the first few episodes of The Masked Singer as he had been stricken with Covid-19 just prior to filming. According to FOX he will return as the host later on in the season. 
Also See: Celebrity Found Wearing "Don't Talk To Me" Hoodie
Another addition you will see to the premiere is the costume Cluedle-Doo. This funny chicken will jump on stage to give us some clues and run back off. This costume will not be competing for the Golden Mask.
The biggest change in the show will be the Wild Card.
Every episode we will see a NEW mask come on to try to take the spot of the second to last voted costume.
While we do not have any clues yet we do have some Pitch correct that we will go through in the video.