The Snail REVEALED To Be Famous Celebrity
Last night was the amazing season 5 Premiere of the Masked Singer!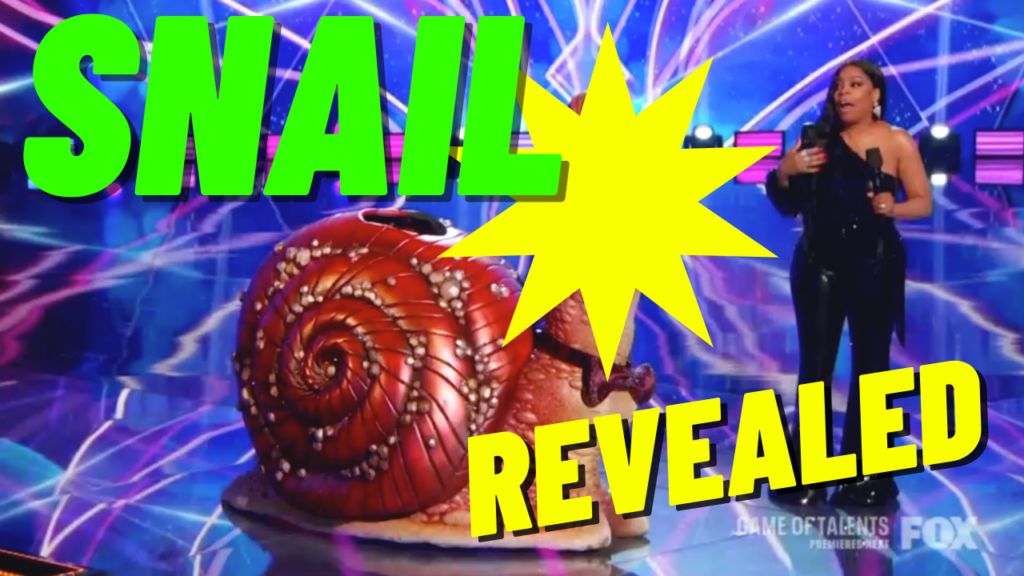 This was the first episode that Nick Cannon and not there! We had a guest host take over for the next few episodes. Please welcome Niecy Nash to the Masked Singer!
The one hour premiere introduced us to five new costumes plus explained to us the Wild Cards.
Episode one showcased the Group A costumes which consists of The Robopine, The Raccoon, The Snail, The Russian Dolls and The SeaShell.
We also got to see the Cluedle-Doo, who took over the show and gave us some clues that really stood out! Keep in mind that this costume will not be competing on this show BUT we might have to guess on who it is! 
The Wild Card Masks were finally revealed to be the Blue Crab, The Orca, The Yeti and the Pug.
While we will do a full article going through the entire premiere, for now let's go through who was revealed!
After a long night of singing, the Snail was revealed to be…Kermit the Frog!!
That's right!! For the first time in history we had a puppet join in on the fun on the Masked Singer.
Below is the video reveal BUT we want to know…did you get it right??