The Masked Singer Premiere Recap – Season 5
Last night we were treated to an amazing season 5 premiere of The Masked Singer. [Note: Recap video located at the bottom of the article] 
FOX's hit celebrity singing competition returned last night for its season five premiere with a new group of Masked celebrities, a new format and a MASSIVE reveal.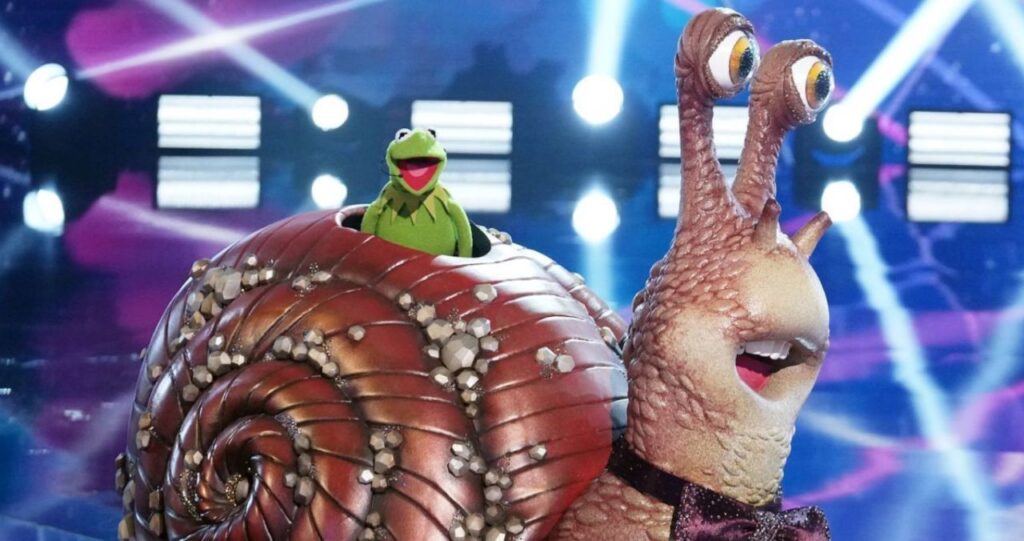 Our favorite judges, Ken Jeong, Jenny McCarthy, Nicole Scherzinger and Robin Thicke have all returned but our host, Nick Cannon, was missing.
A few days before filming the episodes, Nick Cannon, was stricken with Covid-19. In his place as a guest host Niecy Nash stepped up. She will be hosting for the next few weeks. Cannon will return as stated by FOX. 
Also See: The Snail REVEALED To Be Famous Celebrity
The Premiere gave us the Group A masks their first performances. Group A consists of The Russian Dolls, The Snail, The Seashell, the Robopine (Robot Porcupine) and Raccoon.
Fans also learned of the new format which includes 4 Wild Card masks. These masks, which consist of The Crab, The Orca, The Yeti and The Pug, could steal the spot of any of the 10 main contestants. We will see these Wild Cards starting in a few weeks.
After the episode was said and done the Snail was revealed to be Kermit The Frog!
Ken said it perfectly calling the reveal "the most famous guest on 'The Masked Singer' ever."
Next week we will see Group B perform which consists of The Pig, The Phoenix, The Grandpa Monster, The Black Swan and the Chameleon.
To see a longer recap, check out the video below!