Fans Guess On Who The Russian Dolls Are – The Masked Singer
Yesterday the Masked Singer released a preview of the first episode of their season 5.
In the preview clip fans were able to see the Russian Dolls perform for the first time.
The Russian Dolls performed A Star Is Born's hit song, "Shallow," which was first performed by Lady Gaga and Bradley Cooper.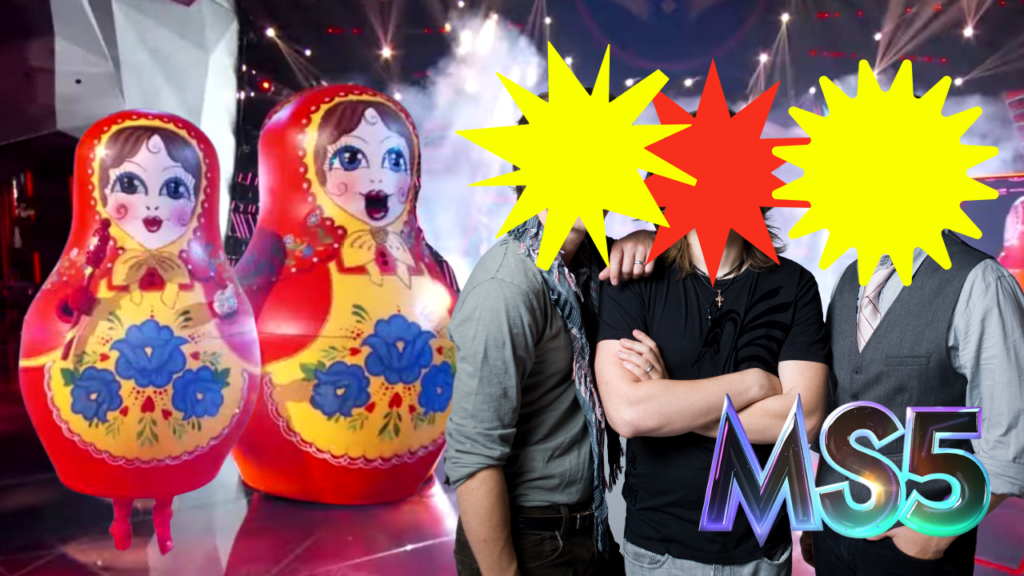 While some were just enjoying the preview others were getting down to work on trying to figure out who is under the mask.
In the Facebook group, The Masked Singer on Fox, fans have been saying that the singing voices of The Russian Dolls sound just like the members of the popular 90s band, Hanson.
You might remember the band Hanson from their 1997 hit song, "MMMBop" which has over 106 Million plays on Youtube.
One fan said, "Hanson! I honestly think two brothers are in the big doll and another in the little one."
Another one went on to say, "it's Hanson. First singer is Isaac Hanson and the second singer is Taylor Hanson. If they stay on expect a 3rd Russian doll."
Hanson had recently started singing again and posted a new song, "Everyday," on to Youtube five months ago. It could be that they are looking to promoting themselves which the Masked Singer would be the way to go.
We are currently one week away from the season 5 premiere of the Masked Singer and so far we have been introduced to nine contestants and one clue-mister.
The nine Masked Singer Season 5 contestants are The Russian Dolls, The Snail, and The Sea Shell, Piglet (Pig) – Black Swan – Robopine aka Porcupine (RoboPorcupine),The Phoenix, Chameleon and Grandpa Monster.
We were introduced to a new non-competing costumed named Cluedle-Doo.
If you want to see the Masked Singer Russian Dolls singing watch below.