Masked Singer's Big Format Change Explained – Season 5
Well it's no secret that the executive producers of the hit FOX show, The Masked Singer, like to throw curve balls at us.
Since season 2 of The Masked Singer every single season has seen some kind of variation in the format.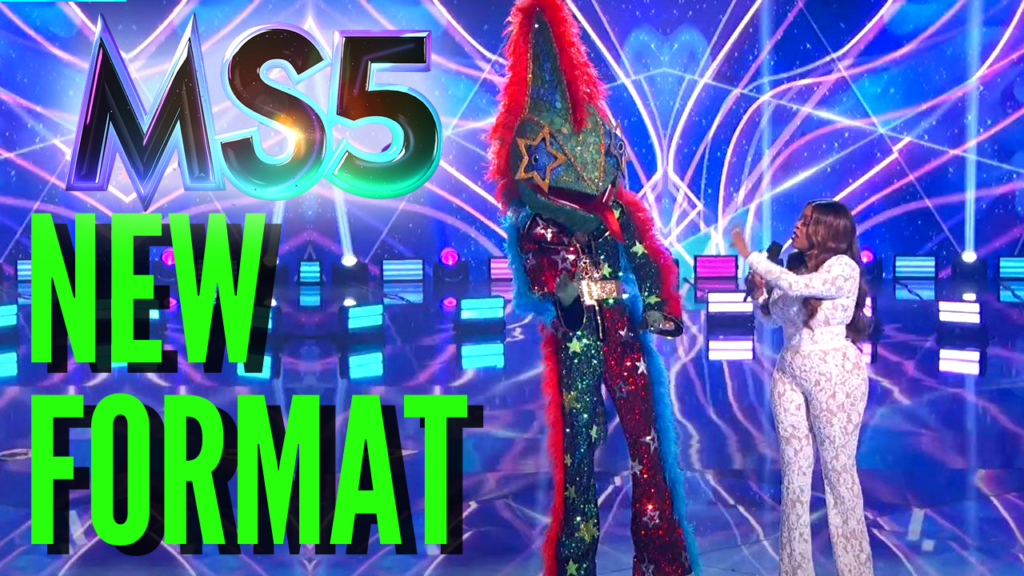 In an article first posted on Entertainment Tonight, we got to see some of the new changes with that will be coming to season 5 of The Masked Singer.
Additionally we were able to get our hands on the new Master list of Clues and find out we have 10 contestants… sort of..
For those who don't know, the Master list of Clues is the combination of all the awards that masked celebrities have.
We use this list of clues to help determine who's under the mask. Be sure to write this down and save it on your computer.
The Masked Singer Season 5 Master List of Clues Says;
"It will feature celebrities who have 26 GRAMMY nominations, nine multi-platinum singles, four Oscar nominations, three Super Bowl appearances, six gold medals and two world records among them"
This is only the first clues and more will be added as we get closer to the season premiere which will take place on March 10th.
The format, according to E-Online says that
"Season 5 contestants will be competing in two groups of five (Groups A and B). The "wild card" contestants have the chance to crash the party and take the stage at the end of the episodes for a chance to unseat another contestant in the group and join the race for the Masked Singer trophy."
The best way of explaining this is that besides the original 10 Masks we have there will be additional ones that could take the spot of say the second lowest person on the voting.
We could assume that this would be done in a Smackdown style.
So far we know the masks we have on the show are Piglet, Black Swan Robopine aka Porcupine (RoboPorcupine), The Phoenix, Grandpa Monster and Chameleon.
With the new Wild Card we could see up to 5 more masks.
To explain how the eliminations will go with this style is a bit confusing but we flush it out in our latest video below.
There are a few tickets left for the filming of Masked Singer season 5! Be sure to get yours by clicking the link below.
Masked Singer Season 5 Ticket Info!