Masked Singer Episode 2 Recap
 Last night was an another incredible episode of Fox's hit TV show The Masked Singer!!
It only being episode 2, we were finally introduced to the other five main contestants. AKA Group B!
Group B consisted of the piglet, the Phoenix, the Chameleon, the Black Swan, and Grandpa Monster. These 5 characters really gave us an incredible performance.
In the end the Phoenix was revealed to be Caitlyn Jenner!! if you joined us during our free show live stream you would have known that we've got this character right!!!
Not only did we guess who was under the mask but also guessed that the Phoenix would be eliminated this episode.
In our video at the bottom of article, we go through the brand new Masked Singer clues and the pitch correct audio for the remaining four contestants of Group B!
Right now let's break down the clues for reach contestant
Black Swan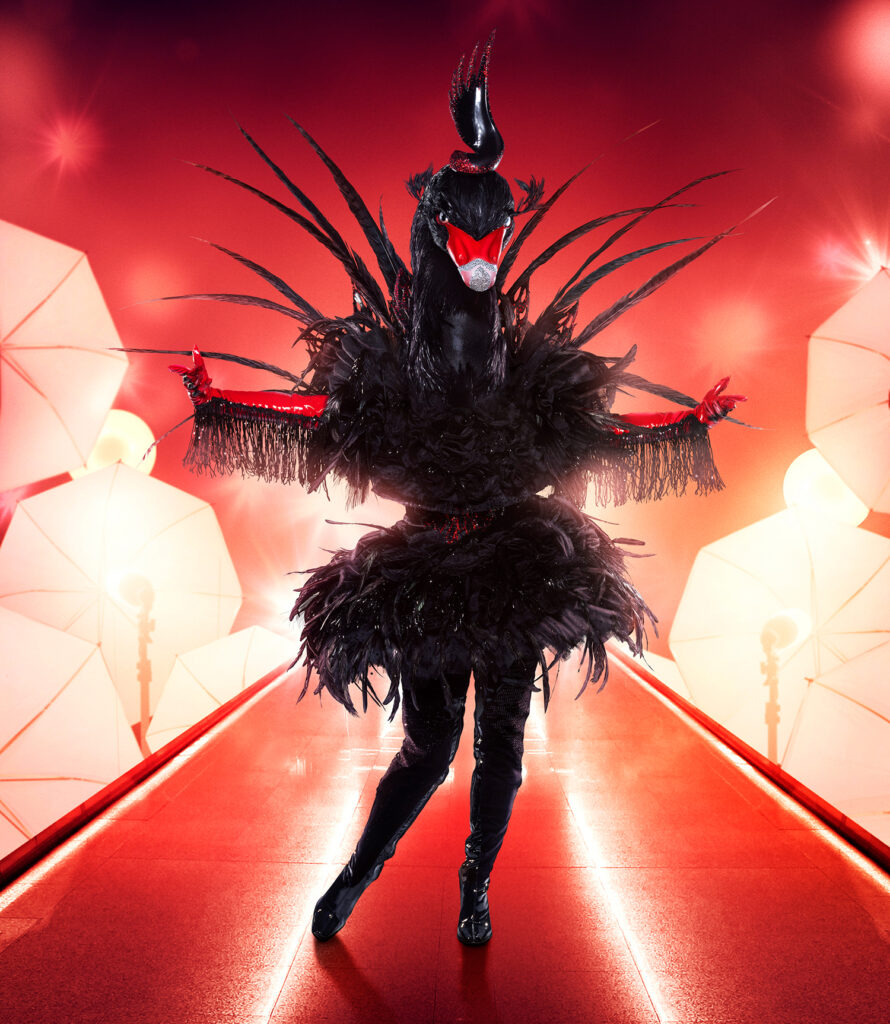 Black swans, like me, are incredibly rare. But I didn't factor in that my talent might make me someone else's prey. I was captured, hypnotized by a Hollywood deal I couldn't resist, one that would make my dreams come true. But there was a steep price. I fell under its spell, and I worried I'd never see the light again. When all of a sudden, my faithful flock flew to my rescue and set me free. So now, I'm here to show the world that I'm in control and ready to claim my destiny
Visual Clues 
Sign that says, Wanted, World's Rarest Bird (Reward Voucher) She was being hypnotized, Chess Piece, Diamond Ring, Red X, a castle
Grandpa Monster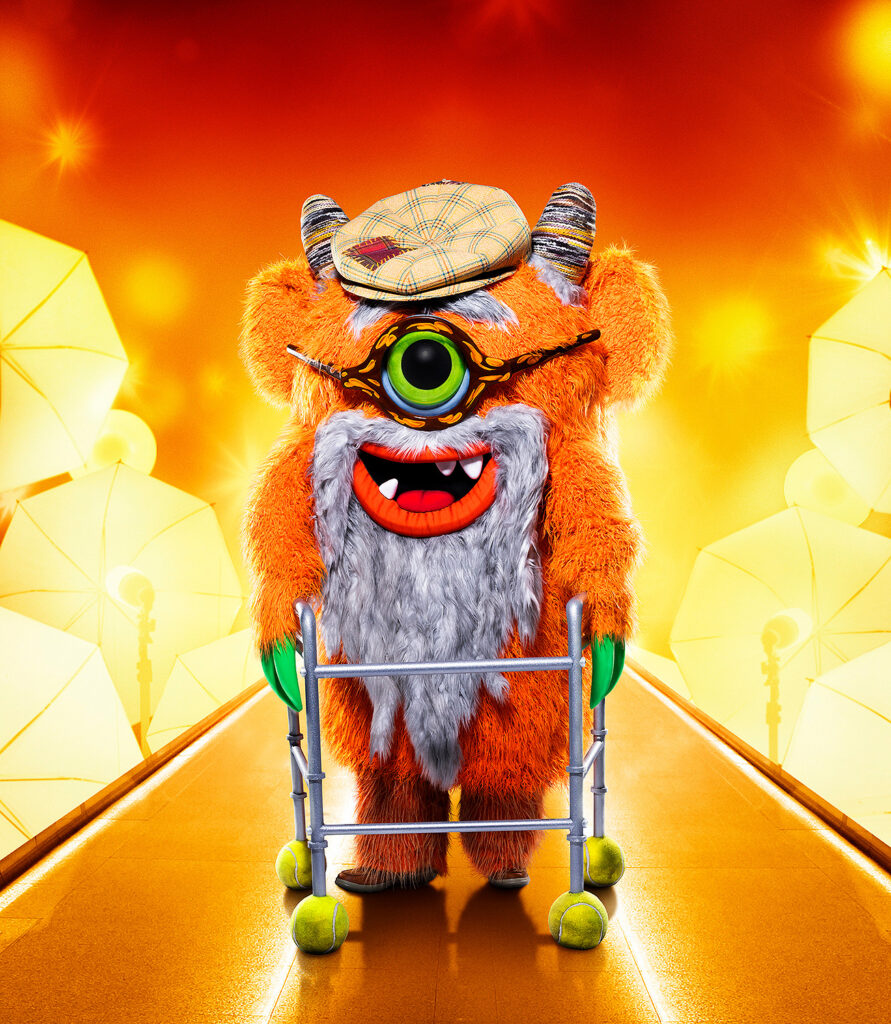 Reflecting on my long life, I can't believe the trouble-making fool I was as a youngster. I was a dumb punk, always acting out to get all eyes on me. "Acting out." Until a teacher pulled me aside after class……And made me see I was smarter than the character I was playing. I decided then to put the "I" in Einstein and became a star pupil. ( Groaning ) I'm still working on shaking my bad reputation. So, when this old monster takes his mask off, I hope you're not afraid of who I was a long time ago.
Visual Clues 
Number 6, which Xs and Os, a ton of numbers, A spider-web with a shooting star, a 6.2 ton weight,
Chameleon Clues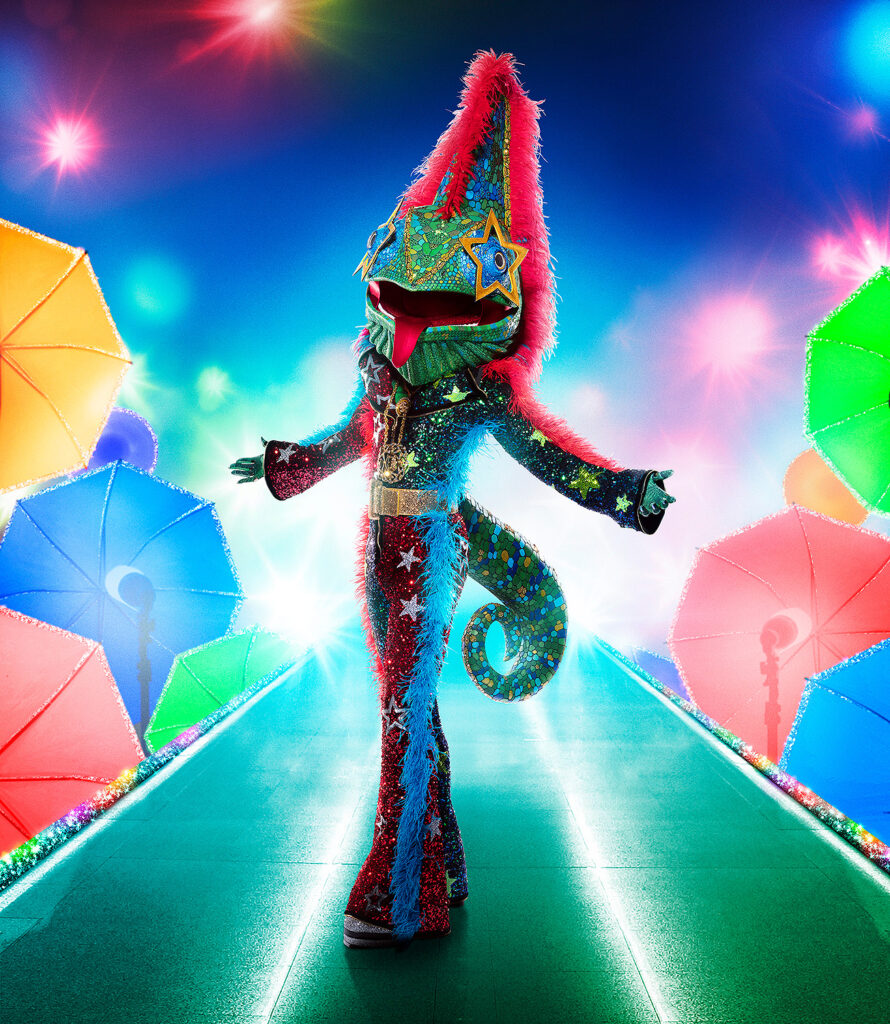 Unlike most of my fellow chams, I don't just blend in. I put the "Tech" in Technicolor. It was all because of my Pops who always taught me to keep up with the times. He encouraged me to tinker with every gizmo and gadget around, even with some wild creations. Years later, when my career almost tanked and I felt totally lost, I leaned back on what he taught me. I used those tech-savvy skills from my childhood to amplify my career and change the game. And now I'm here to change this game. Trust me, I won't be blending in.
Visual Clues 
Old Tech Equipment, number 007, IT on book, Old Video Games, "Beware of Pitt Sign"
Piglet Clues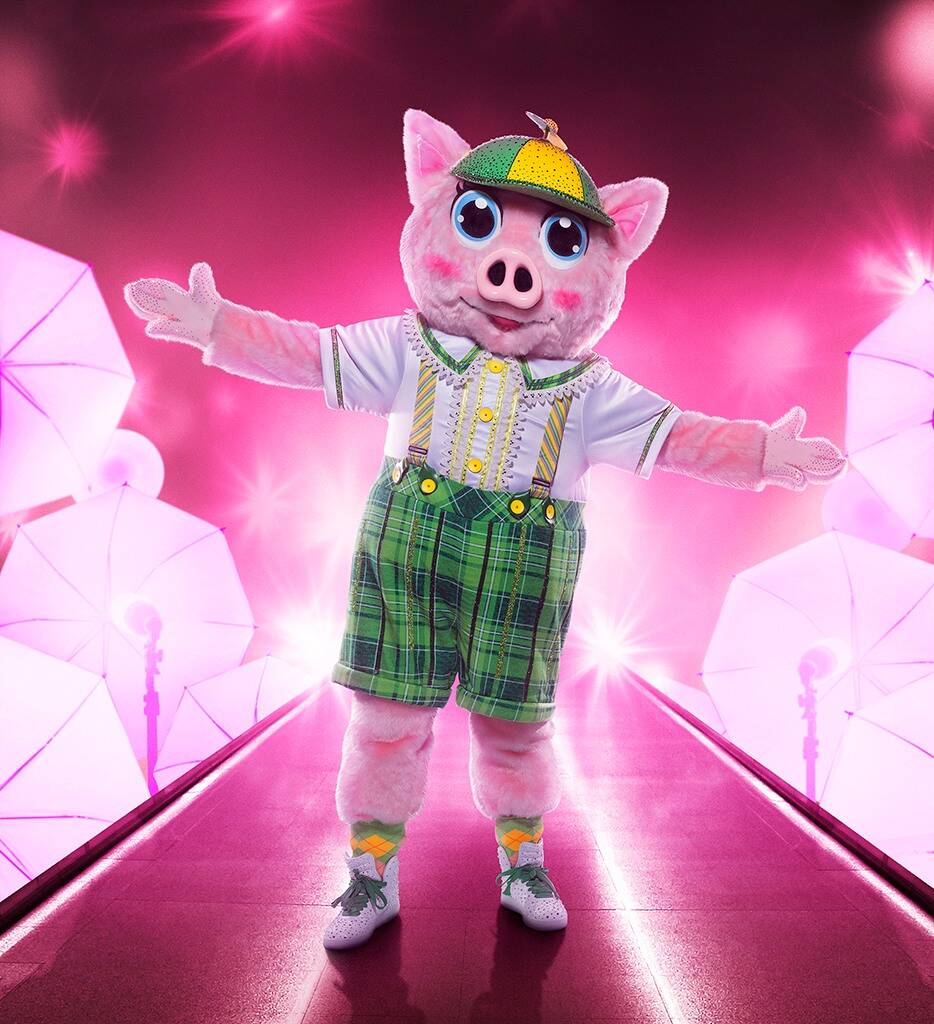 My name is Piglet. I'm ( oinks ) Years old and I'm from ( squeals ).
I haven't always been lucky in love. – I admit I'm a bit of a hopeless romantic. – Yeah, I'm guilty of dropping the L-word on the second date. But, hey, when you know, you know, right? – Sure, I've given away a few roses, and the world saw my heart break when I learned that some flowers have very sharp thorns, But that's never stopped me from continuing to wear to my heart on my sleeve. You know, it may sound crazy, but I see a future on that stage. So, will you accept this pile of mud? It may only be the first round, but I'm falling for you already.
Visual Clues 
Filmed like the bachaelor, a Question Mark, a rose,Tattoo of a heart with an axe, Fortune cookie
Plus….The Cluedle doo showed the show showing midnight or 6 o'clock
Join us as we break down the entire episode in our video below.