Masked Singer Episode 5 Recap
Last night was surely an interesting episode of the Masked Singer. As promised in the preview clips, the show was a game changer that included moments that made us scratch our head.
Episode five of the Masked Singer was the Group B Finals which included, The Chameleon, The Crab, The Black Swan, The Piglet and the NEW wildcard, The Bulldog.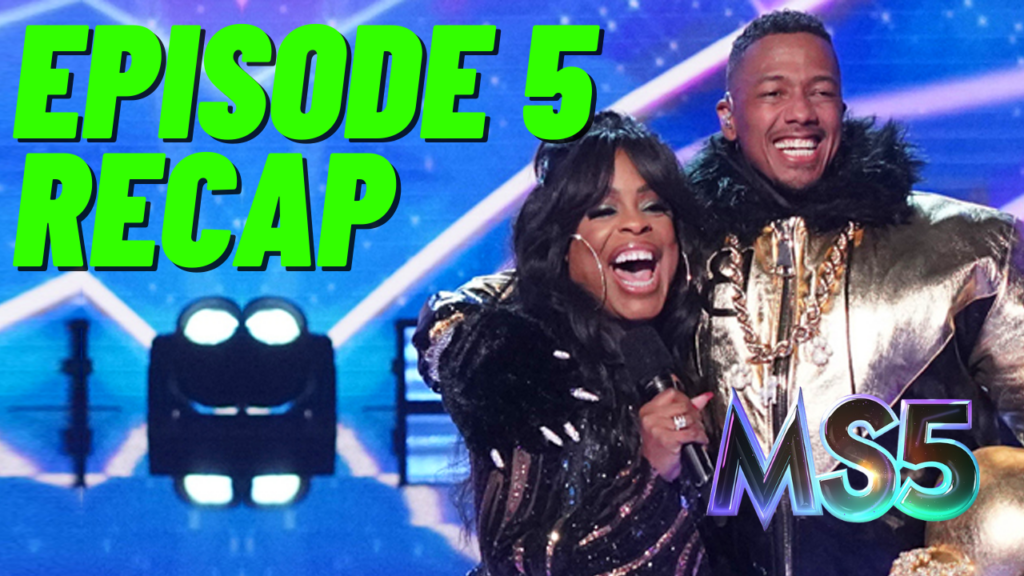 Niecy Nash was hosting for her 5th and final time on the show. Newt week, which is the Group A Finals, Nick Cannon will be back.
Which brings us to our reveal last night. After an episode that included some strange situation, such as the crab having to leave the stage for a minute, Niecy decided to ignore the fan vote and reveal someone herself.
Saying that it was a game changer, she told the wildcard mask, The Bulldog, to remove his mask.
The Bulldog was revealed to be Masked Singer host, Nick Cannon.
This was something we speculated in our live stream an hour before the show.
Many people wrote to us very upset saying that they thought Nick had Covid and that he had lied about the situation.
Truth is, Nick Cannon had covid and was lucky enough to recover without complications.
We are so glad that he is doing better and was able to get back on the show. Thank you to Niecy Nash for hosting these past five episodes.
Now let's break down the clues from episode 5.
Black Swan Clues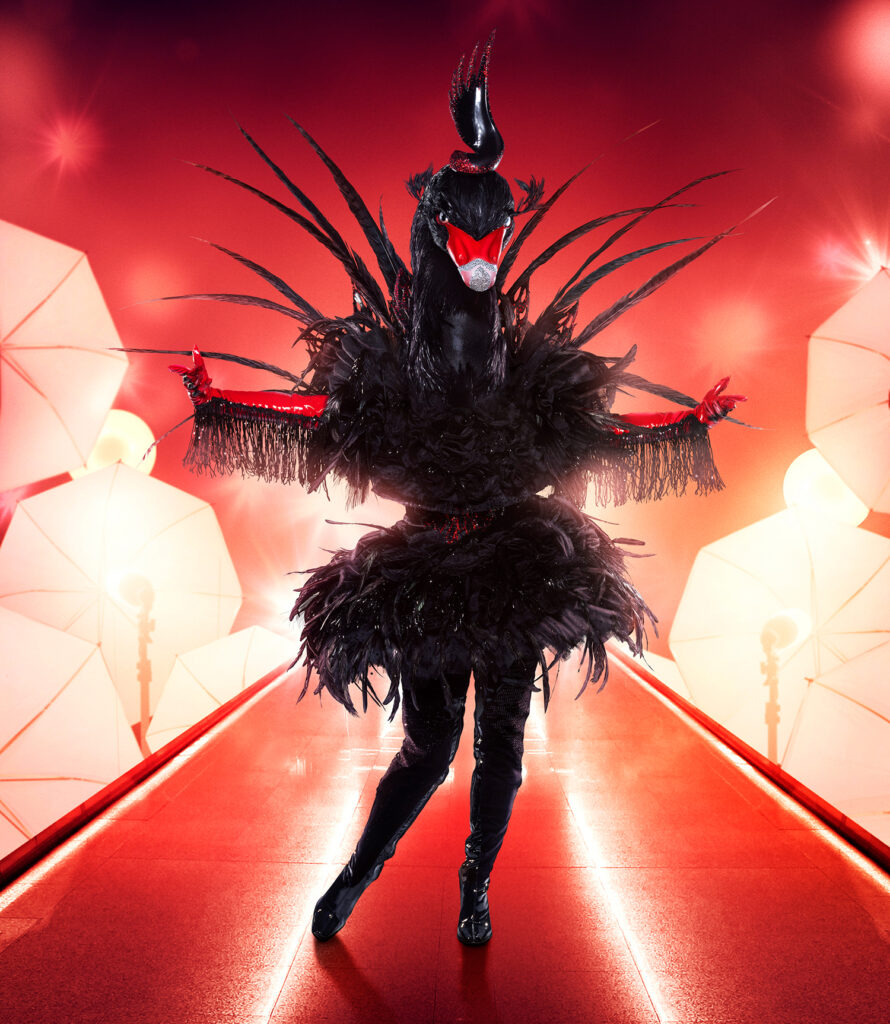 With every performance, I'm starting to shake off my nerves. It's like this mask is bringing out all the confidence that's been trapped inside.
And all this brings me back to my own beginnings. Literally. Look, when I first started my career, I worried about how my appearance would be perceived, so I sent out my auditions with no face, to be judged only by my talents. So when people finally saw me, I was right. I wasn't what they were expecting. But that experience made me hesitant to put myself out there again.
But recently I hit a major milestone and realized it was time to take a leap of faith. So I dove head first. And now'm learning life isn't about how others perceive me, but always staying true to myself.
Visual Clues
3 Tens, black cat, leaves, Montana, hearts that spelled "SPOT," A purple dinosaur, a unicorn,
Piglet Clues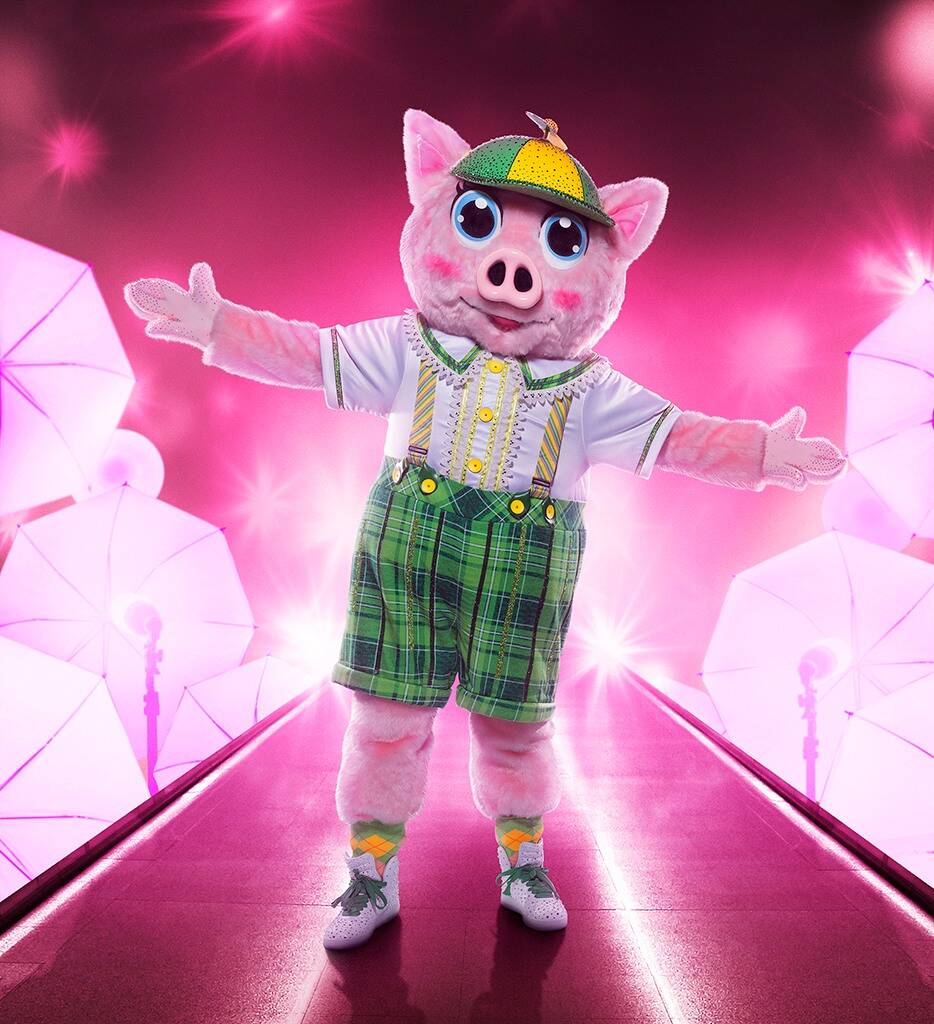 This experience has been the most unexpected jolt after such a static year. And all it took was putting on a pig costume. You know, years ago, I was really getting grilled. It was a difficult time, but then… …Someone unexpected appeared and turned my life around. She rescued me from the heat and gave me a brand new start. And because of her, now I'm a family man, which has brought a whole new purpose in my life. I finally found someone I want to grow old together with……Which may be the best gift of them all.
Visual Clues
Dog tags, jail, a Lay, jeanie in a bottle, a black spider, corn, palm trees,
The Crab Clues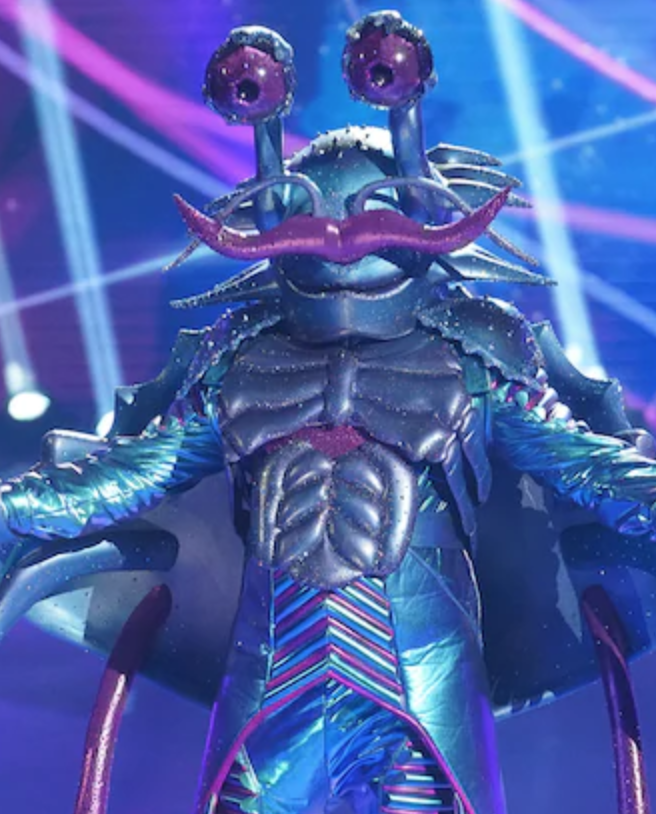 Being on stage for the first time was tough, both physically 'cause it was hard to breathe, and emotionally.
There's a purity to performing on this show that reminds me of being a child, though I got into all sorts of trouble. My mom tried to keep me on the straight and narrow path, She made me sit in the kitchen while she prepared food every night. Aw, mom. At first, I hated it. But then I realized she wasn't just trying to teach me how to cook.
She was teaching me the value of family and hard work. What started out as a punishment turned into a passion, and now my kitchen is the heart and soul of my family.
Visual Clues
Bowler hat, a blue house, Mack and Cheese, Big Ben,ribs
Chameleon Clues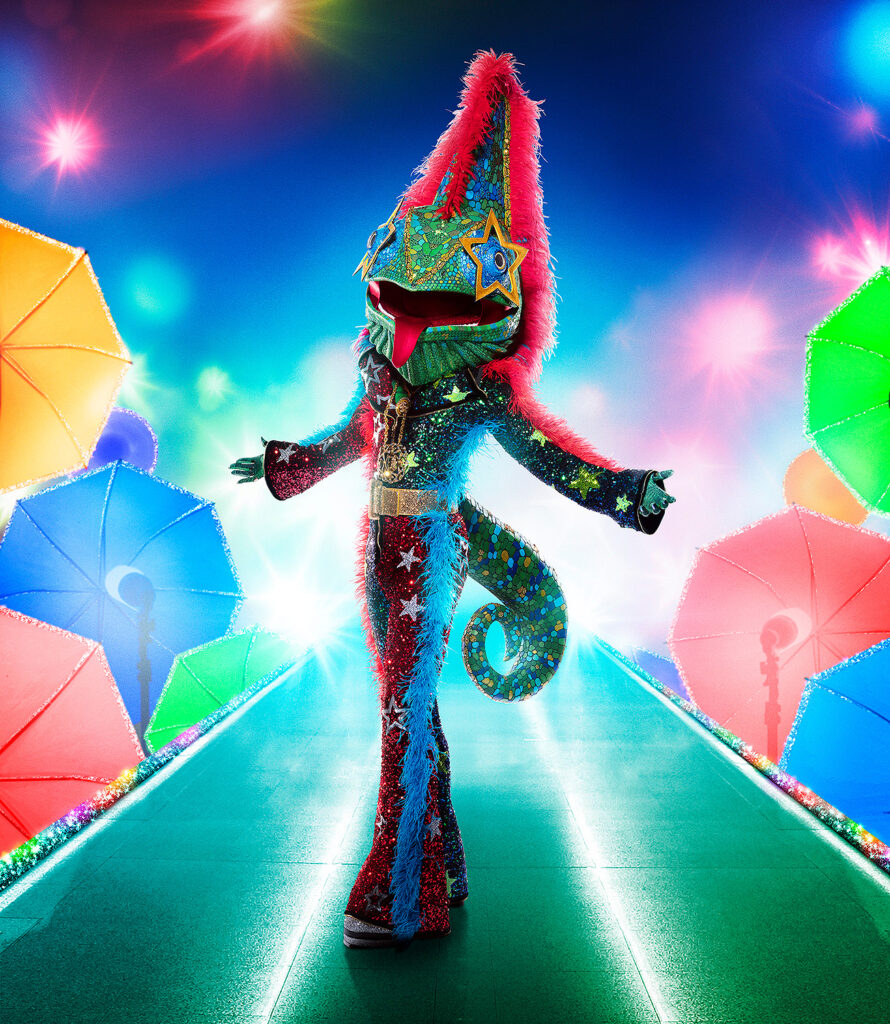 It felt so good impressing the panel with my smooth flow last time. But there's one person I want to impress more than anyone, my little chameleon. When I was a kid, I fell in love with some other cool reptiles, the Teenage Mutant Ninja Turtles. And now, I've dedicated myself to being a superhero ninja for the little one. I decided to party less and practice martial arts. Eventually, I reprogrammed my mind, body, and soul.
Martial arts taught me how to process my emotions, and now I teach little Cham it's cool to express feelings. I'm here to surprise my little lizard as the superhero Chameleon. And one day, I know he'll be a superhero, too.
Visual Clues
Hot Wings, a young child, slippery road sign, 4 clocks with 3:46 on them, a rocket,