Masked Singer Episode 4 Recap
Last night was an amazing episode 4 of season 5 of the Masked Singer.
Our judge host Niecy Nash was so funny and still poked fun at Ken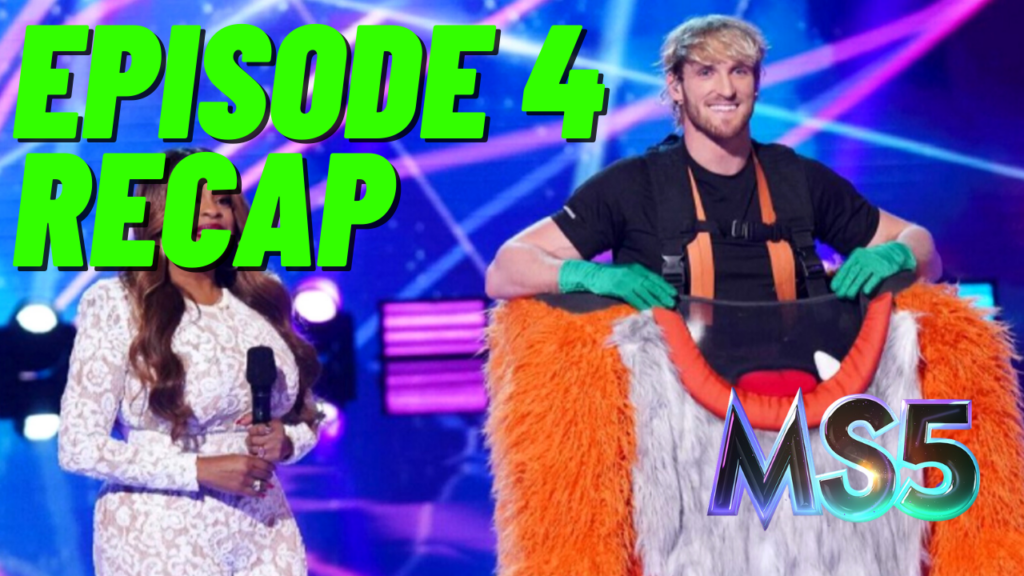 We were promised a Wildcard that would blow our minds away and let's just say that he did!
The second game changer Wildcard contestant was The Crab…Who ROCKED IT!
For those unaware, every week we will have a Wildcard contestant on the show who will try to unseat one of the current contestants in the groups.
If you want to know the other three Wildcard masks click the link below.
Masked Singer Wild Cards Revealed + Explained
The Wildcard contestant, the Orca, took over the Grandpa Monster's seat which means the Grandpa Monster was sent home.
The Grandpa Monster was revealed to be….Logan Paul (we were right!)
We have a video going through the entire episode at the bottom of the episode.
Let's dive into the clues from the show.
Piglet Clues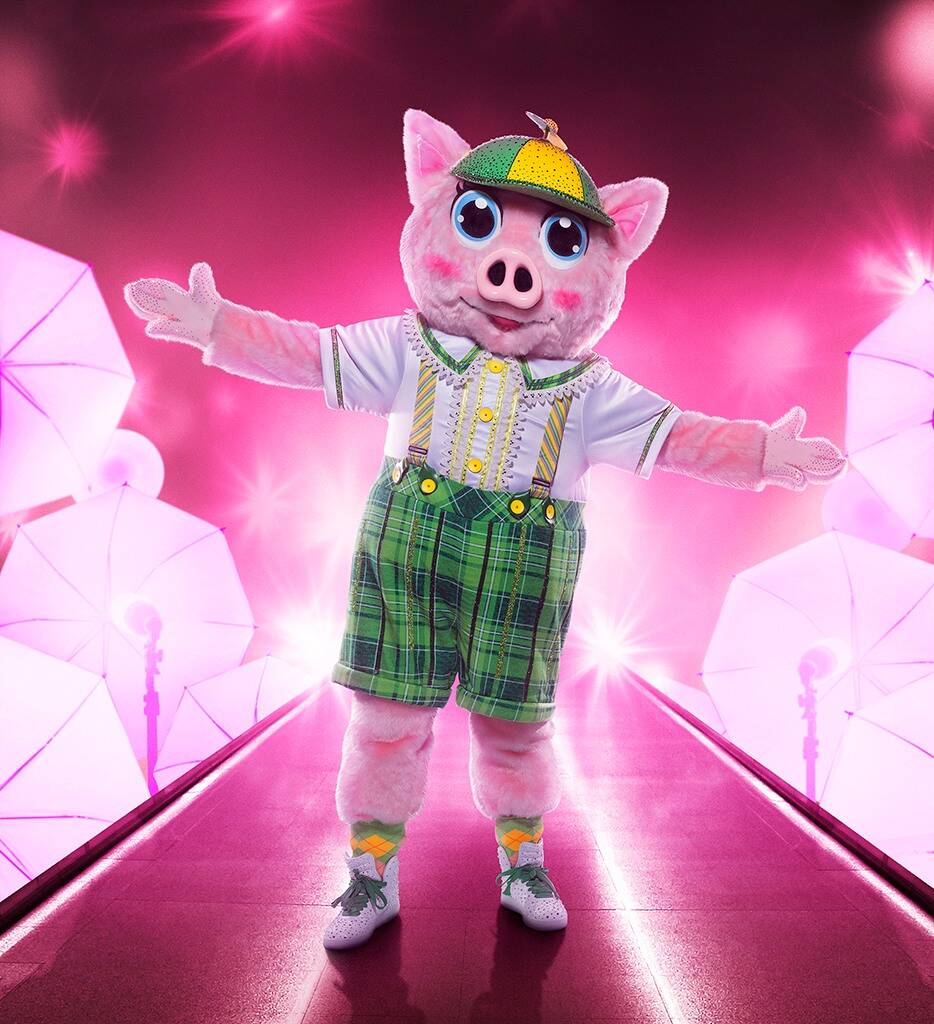 Making my debut on this stage with four day's notice was a wild ride. But I channeled my nervous energy with a love song that made me feel right at home….. Not everyone was a fan. Looking at you, Grandpa Monster. But when you've got your eye on the prize, no pain, no tears, and no archnemesis can stand in your way. I always had the chops, but it was my competitive nature that made me a hometown hero. When I got to the big leagues, I never anticipated a lifetime of competition with my archrivals. But that only made me train harder. Because I never throw in the towel. Tonight, when those lights come on, it's Friday night all over again, even on a Wednesday. Clear eyes, full belly, can't lose.
Visual Clues Football, A while board that says "Dont Be A Ball Hog" and "3528 Russhing In./Game, and a knight and shining armor, football stadium, the score board said the game was tied 11 with 50:10 left t o go with the ball on the 3
Childhood Crush – Meg Ryan
Black Swan Clues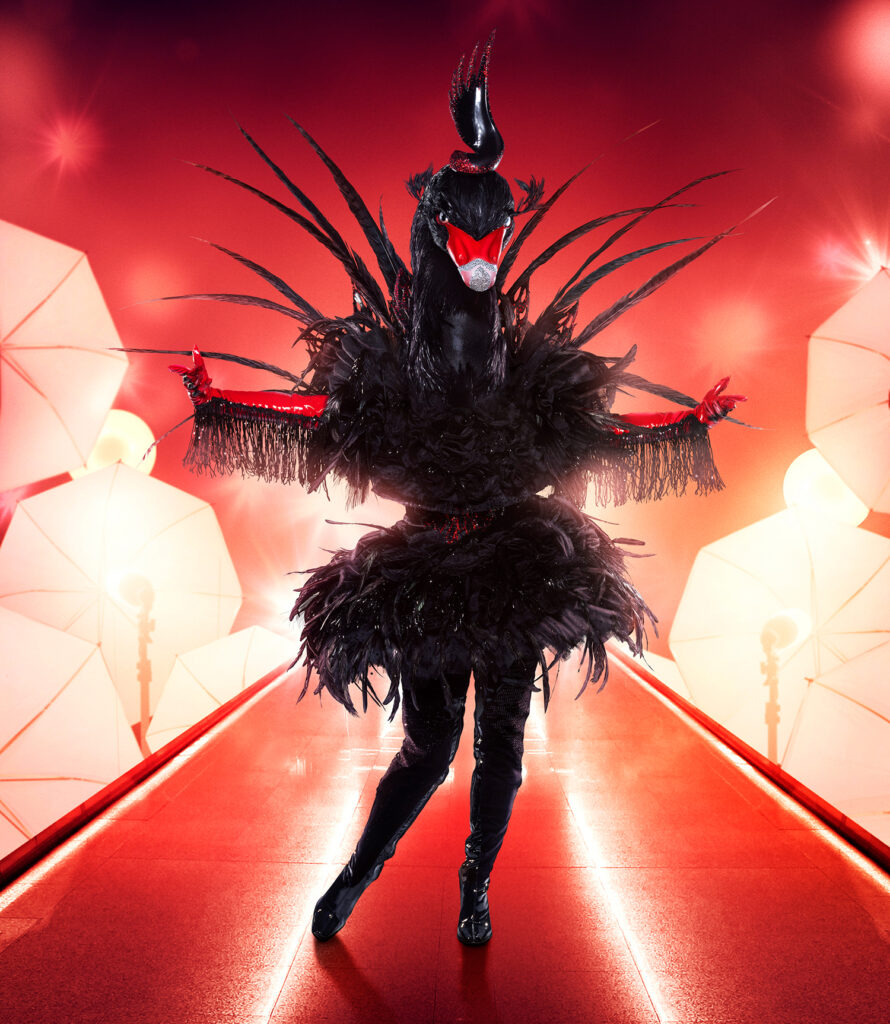 Just who is this powerful songbird? You tell me. I might have seemed confident last week, but honestly, I was terrified. It made me want to put into words how thankful I am to the person who gave me life and the confidence to start this journey. It hasn't always been an easy road for us. The higher I flew, the harder it became for them to keep up. I saw their heart breaking, so I had to let them go. It was the hardest decision of my life. Over time, I realized I was only able to soar because of the wings they gave me. Eventually, we were able to fly back into each others' lives just like birds of a feather do. I'm thankful we never gave up on each other, and I hope this performance shows them just how much they mean to me.
Visual Clues
Penny and a nickel. Six cents.
Childhood Crush – D'angelo
Chameleon Clues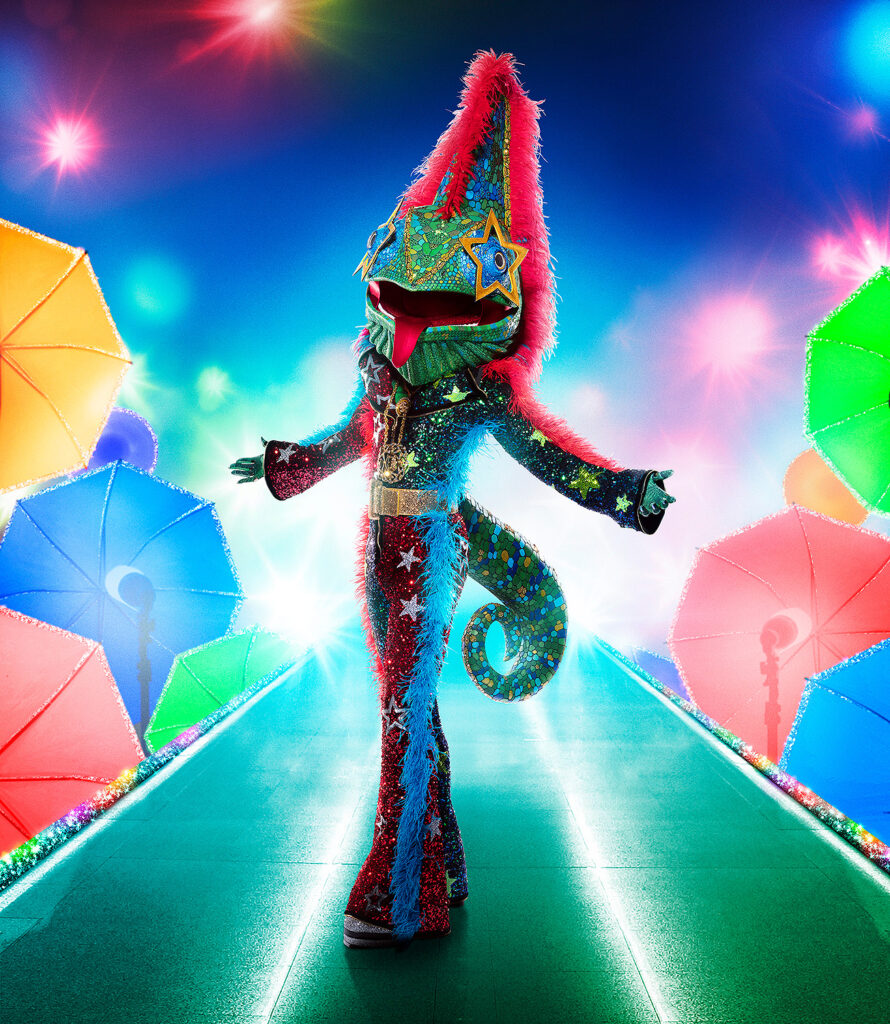 I knew if I was going to hold my own against these powerhouse singers, I couldn't just blend in. I had to stand out and let my flow shine. My whole life has been about embracing what makes me unique, and I made it my quest to help others shine, too. When I was young, someone inseparable from me was constantly attacked for who she was. It was hard to witness, but I helped lift her up until she ultimately learned to embrace what made her unique. But then tragedy struck, and she was taken from me. It was the most difficult thing I think I've ever faced. Now, I honor her memory by fighting for those who don't feel accepted. Because I want everyone to feel proud showing their true colors.
Visual Clues – Graduation hat, cheese, a Taxi (the colors are black and yellow), taylor supplies
Childhood Crush – Salma Hayek
The Crab Clues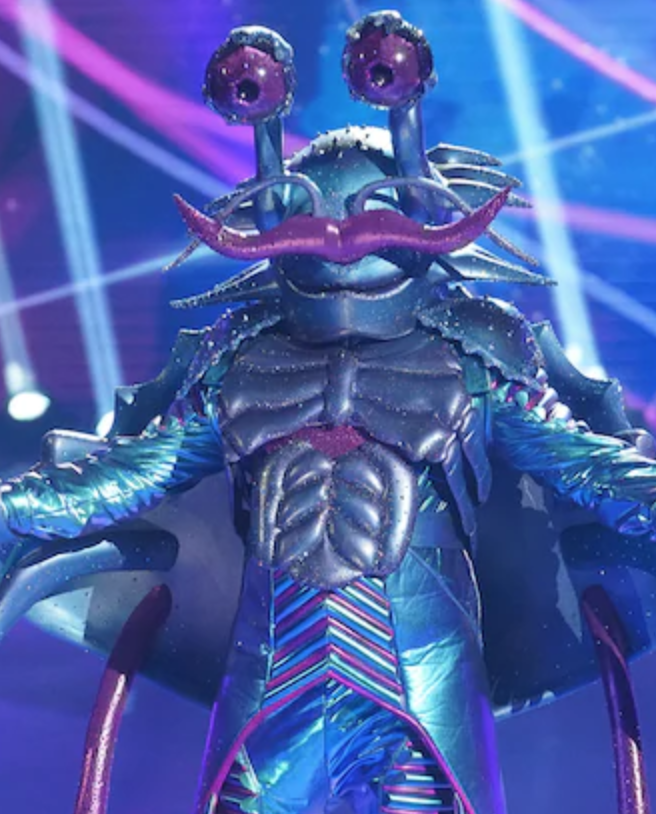 All my life I've dreamed of being a star, and I was blessed that my dream came true in a flash. Everyone around the globe wanted to be like me. I felt like a king crab. But with every blessing, tragedy seems to follow. It's been a struggle dealing with the darkness that has followed me and my family. We've endured so many twists, turns, and traumas. But through the pain, it's the love of my family that gives me the strength to stand back up and be a star again. My song tonight is a tribute to that love and the family members that have gone before me, because after all the darkness, it's time to finally let the light back in.
Visual Clues
broken mirror, calculator 2+3, old costumes Butterfly and Bee
Childhood Crush – Janet Jackson