Masked Dancer Episode 5 Recap – Super Six
Last night was another amazing episode. We got to see the Super Six perform which was: Hammerhead, Tulip, Exotic Bird, Cotton Candy, Zebra and Sloth
The Hammerhead was revealed and we got it right with it being Vinny Guadagnino from the Jersey Shore!
Before we dive into the Masked Dancer, let's talk about Masked Singer.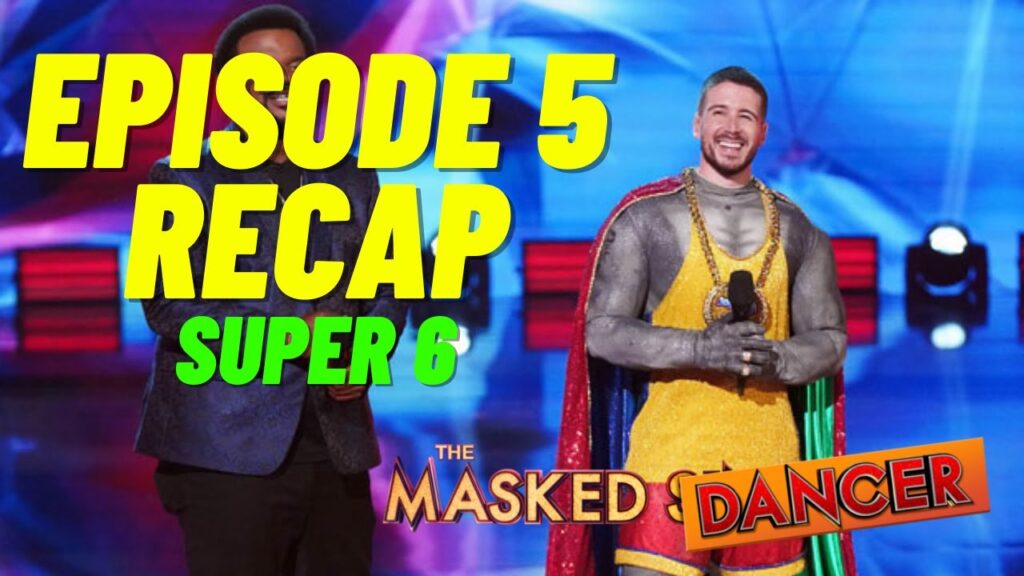 Right now on On-Camera-Audicnes, you can get vertical tickets for the masked singer season 5. Filming starts on Tuesday Feb 2nd.
Last night they introduced a new segment on the show called "Rapid Fire." Word Up is gone and now we have Rapid Fire. This is where they can ask as many questions as possible. in 15 seconds. In the bulk of it, the panel was able to get off about 4-5 questions before the time ran out.
Let's break down the new clues, super clues and rapid fire questions we had.
Cotton Candy
Cotton Candy pointed out that she is no stranger to competition. A visual clue was a sign that said practice, practice, practice, with 14 rings. Cotton Candy also said her super clue was a little piece of her.
Her super clue was five gold balloons.
Rapid Fire: She has lots of tights at her house. Ice plays a role in her life. She cannot do what she's known for in heels. She is known for being physically fit.
Exotic Bird
She says that when she started this show she was stressed because she was made fun for her dancing before. She is standing in front of a wall that said legendary and XOXO) We see the Bernie Sanders meme.
We see $,143, and rhythm nation. that her life has changed since becoming a mama bird. She mentioned she was rediscovering her sultry side.
Her super clue was a rose tattoo.
Rapid Fire: She has been in a music video. She has been in a campaign ad. The word model means something to her.
Sloth Clues
Sloth said this show made him step out of his comfort zone. A visual clue showed an image of a dad, a mom, and a child. He said he'd be doing a new dance style every week. During his routine, Yankee St. was shown.
His super clue was the number 18 on a star mobile.
Rapid Fire: He would be an elephant if he weren't a sloth. His costume is not making him more at ease. It's hard being away from family.
Tulip Clues
She said that she never enjoyed compeating. We saw three critics with signs saying "not good enough"
We see a a phone with the app, Masked Dancergram. She said she was going back to her first dancing style.
Her super clue was a picture from a second annual mother-daughter dance.
Rapid Fire: She has never thought of where she would retire. She is a pro at memorizing dialogue. Running low on battery on her phone would be worse than running out of gas.
Zebra
he said that had two left feet before he was zebra. He said wearing the mask freaked him out because he is claustrophobic. Visual clues included a graham cracker with an E and light bulbs on a pole. During his dance, the dancers had 99 on their shirts.
His super clue was a shirt with K.O.
Rapid Fire: He has acted before. When asked if he's undefeated, he said he's still here. He is known for a hook. Fans could have heard his music.
We put together a video going through the entire episode plus the new pitch correct. Below is the video. Before you watch please subscribe.
Now Masked Singer season 5 will be here before you know it. to get you ready for the new season get caught up with a roundup of all the celebs who have been revealed in the past 4 seasons.