Masked Dancer Master Clue List 
A lot of my viewers have been sending me messages on my Instagram page (@JoeyContino) asking to do a Masked Dancer Master Clue List update and so today's let's do that! 
For those who don't know, at the beginning over every season of the Masked Dancer or Masked Singer, the host, Nick or Craig, gives us a list of clues which is a combination of all the awards that the celebrities under the mask have.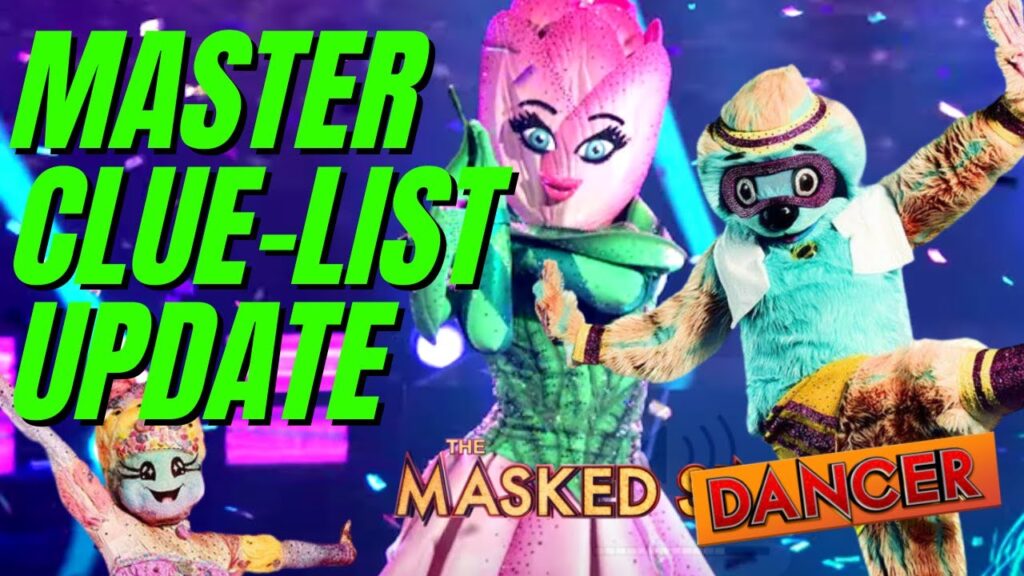 At the beginning of the season we were told;
"Between all of the celebrity competitors on the show, they've amassed more than 38 million albums sold worldwide, 20 Emmy® Award wins, 20 Grammy® Award nominations, 10 World Dancing titles, five New York Times Best-Selling Author titles, four Olympic gold medals and three Broadway show appearances."
Let's go through who have been revealed so far PLUS who our guesses are to figure out the remaining clues left on the Masked Dancer Masker Clue List.
Before you watch our Masked Dancer Master List video, please consider subscribing to our YouTube page. We upload many different kinds of videos from The Masked Singer, The Masked Dancer and different kinds of vlogs.
Also be sure to pick up your Masked Singer season 5 virtual tickets! To get more details on them click the link below.