Leslie Jordan Has Died at 67
We have some very sad news coming out of Hollywood today. According to the Hollywood news site, TMZ.com, funny man Leslie Jordan has died.
TMZ goes on today that Leslie Jordan was driving down Hollywood early Monday morning when his car veered off into a building.
Their sources are saying that Leslie Jordan had a medical emergency that caused him to lose control of his car.
The photo of the crash side looks like it wasn't the crash that caused his death but rather he passed prior to the incident and the car rolled into the building.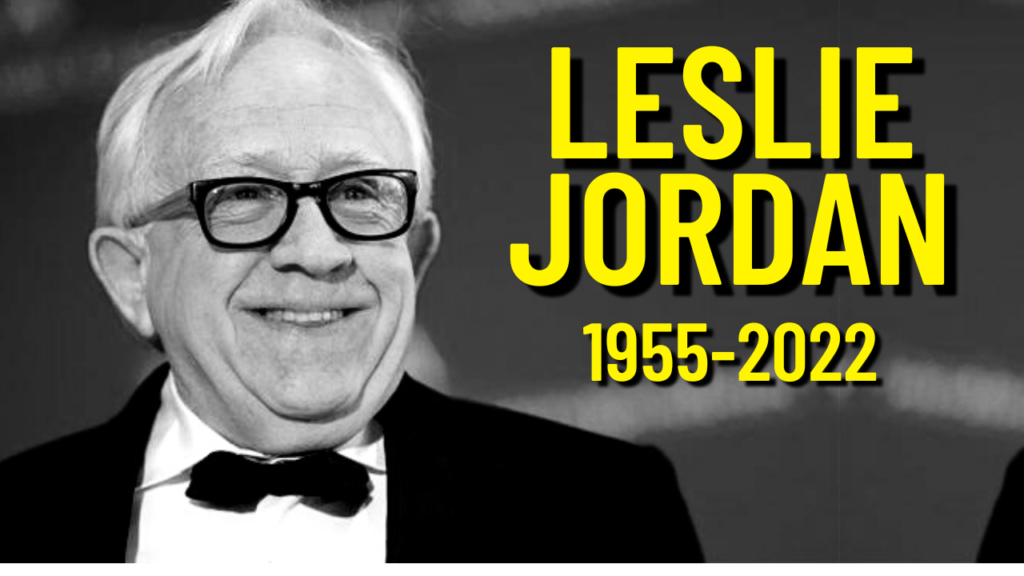 At this time, only TMZ is the only one confirming this news but other sites are just repeating the news that TMZ stated.
There has not been an official message from his PR team at this moment.
Leslie Jordan has already tapped some shows prior to this death. He will be appearing on the Masked Singer season 8 in a few weeks.
That episode of the Masked Singer was filmed all the way back in August and September. It will surely be a great way to honor Leslie. 
Also, See: Community Movie – 6 Seasons and a Movie
On Sunday Leslie Jordan posted a video on Instagram of him singing some songs. In the video below we can check out his last recorded moments.
Leslie Jordan had got fame for his funny videos on Tiktok during the Pandemic. For many, he had become a sense of fun during difficult times.
We send our love and prayers to his family.