Masked Singer Episode 6 Recap – 90s Night
Last night was the Masked Singer Season 8's 6th episode this season. Due to the World Series and National league championships, this episode was supposed to air back on October 26th. 
This episode was 90's night and they definitely lived up to it.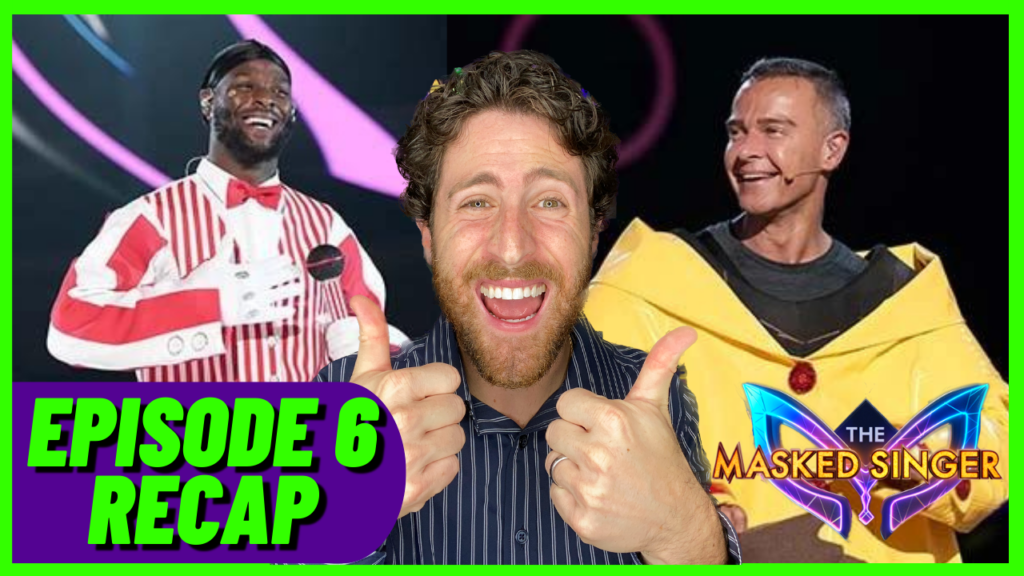 Lance Bass And Danielle Fishel stopped by as well as the Tag Team who performed "Whoomp! (There It Is).
In this episode, we saw the Lambs return for a second time and took on the Walrus and the Milkshake.
In the end, The Lambs won which means that they will be sent down to be with the Harp in the Semi-Finals which will take place on November 30th at 8 pm.
On Youtube, we revealed the Lambs and the Harp. To check out those reveals click the links below. 
Harp Revealed on the Masked Singer
Lambs Revealed on the Masked Singer
Next week we will have three new contestants on the show for the bringing of group C.
The Walrus was the first one revealed. While he did an amazing job the Walrus was revealed to be Joey Lawrence.
This left the Lambs and the Milkshake to battle it out. The Milkshake was later defeated and revealed as Le'Veon Bell.
The Lambs were left standing with some news clues.
In their clue package they said;
Winning the Battle Royale last week was bananas! Want to know what's better than a queen? Three queens. Can you believe there's only one throne in this palace? Yeah, about that. When can I hold the epter? Okay, I thought we agreed I get the scepter while you sit on the throne. No, we said– Lambs, we gotta stay "Hocus-ed."
I mean, focused. – We've got two new challengers to beat, and then it's off to the semifinals. You're right, boss. We can't get weak knees now.
The Visual Clues we had gotten were… Famous Jeans again, Popcorn, Diamond Ring, Film Reel, Old TV.
In the video below we break down the entire episode. Before you watch please consider subscribing to our Youtube channel